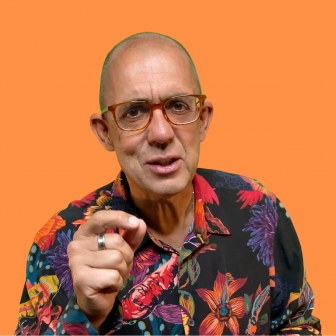 New sales and lettings stock has been hard to come by in many areas, with a reported drop in available properties of 43% below the five-year average.
One of my client firms is currently experiencing stock levels of around 20% of what they would usually expect to have at this time of year. The highest demand in terms of training support over the best part of two years now has been for us to help improve agents' processes and practices in winning instructions.
It strikes me as somewhat ironic that over the last 40 years, service levels have generally risen within the industry while fee percentages have typically fallen or at best held steady. In fact, for a large number of agents, the only increase in fee amounts has purely been down to rising property prices.
Many UK agents bemoan the fact that we are among the cheapest in Europe, despite longer working hours and higher running costs. In times past, there were no floor plans, virtual tours, virtual viewings, drone photography, video marketing, social media promotion and so on. The client is getting a higher level of service than ever before – but not always paying an appropriate price.
I provide online training to a huge number of agents around the country and I cannot think of a town or city on my "virtual" travels where the cheapest agent sells the most property. Indeed, many of my estate agency client companies who have the most impressive market share in their respective areas are also the most "expensive" local agents.
I put "expensive" in inverted commas as obviously they are not the most expensive in real terms. They charge the highest fees but their clients recognise that the most important figure when they sell is the "walkaway" or net figure. The reality is that the cheapest agent is actually the one which leaves a client with the highest amount of money in their pocket upon completion.
It is no coincidence that staff working for the best firms I train display an inherent pride in the companies they work for, and perceive without question that their vendors receive excellent value for money despite the fact that there are a raft of "cheaper" options in the area or online.
This matter of "value for money" is the key to success in agents securing the right fee level.
Upon having more than one valuation, it is critical that the vendor perceives you and your agency to be different and more effective than the rest. If a vendor genuinely understands that instructing a cheap agent could cost them thousands of pounds on their sale price, they will look more closely at what each agent offers in terms of services, and the likely end result.
Everything an agent does from the first point of contact with the vendor onwards helps create the right context for appropriate fee discussions later on. When the subject of commission is raised at the valuation appointment, it is crucial to have built a clear impression in the client's mind that you and your company are genuinely different and better equipped to help the client move than any other agent they have had dealings with.
Ideally, the client would be sitting there thinking: "This firm is so much better than the agents I've spoken with – I bet they will be expensive!"
By displaying higher level behaviours (agenda setting, interpersonal skills, trust building, active listening, consultative selling approach etc etc) and focusing on key differences between what you and your competitors offer, particularly your unique selling points, the vendor can be persuaded to understand why you charge more.
Naturally, the reverse is true, in that if the potential client sees you as no different to your competitors on any level, there is no way they could be expected to pay more.
Furthermore, in the face of a fee objection, many agents buckle quickly and reduce their commission to try and secure an immediate instruction. A client asking you to negotiate is not necessarily saying that if you don't, they will not instruct you. They may simply be trying their luck. The very fact that they are interested in talking about your charges should be taken as an indicator that your company is at least under consideration as their agent of choice.
By standing your ground and calmly explaining that your fees are non-negotiable because they reflect the services offered, the potential vendor may recognise a confidence and belief in you that leads them to appreciate that you should be their appointed agent.
If, however, you drop your fees without blinking, there might just be an underlying question in the client's mind: "If you are so ready to give your own money away, how skilled are you going to be when negotiating on my behalf?"
Julian O'Dell is head of Marvellous Training Solutions.