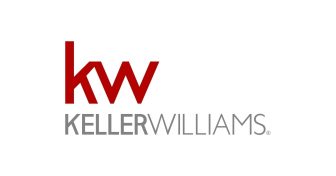 Keller Williams UK (KWUK) CEO Ben Taylor has announced what has been described as a 'significant expansion plan' for the UK network that he says will open up new opportunities for agents as both individuals and existing established businesses.
Returning from a recent meeting in Berlin with other KW European leaders, Williams has announced plans to grow the KWUK business and develop the UK operations substantially.
He said: "The meeting in Berlin has helped crystalise our thoughts as to accelerating the way ahead in the UK and to offer existing business owners attractive alternatives as to how to develop their operations and combine better opportunities for financial growth and security with the creation of additional value for those who may not currently be sure how to grow or may even looking towards exiting the industry.
"One of the largest and most successful estate agencies in Berlin, with over 600 property listings and a turnover in excess of £3m euros, has now joined KW and will continue running as an independent estate agency business powered by KW whilst also opening and operating a market centre that will provide opportunities for agents to run their own businesses.
"The owner will be using KW to grow the existing business alongside developing the new hub for independent KW agents. When recruiting, the opportunity will exist to join the agency business or for an agent to set up their own business with the support of the market centre."
KWUK has already started developing this approach in the UK with Lion Estates in Milton Keynes, where Dominic Marcel operates a £1m plus agency and is now running a centre with the support of an existing KWUK market centre.
KWUK is keen to point out that it currently has 480 associates, of which over 360 are agents and is part of the world's largest real estate franchise by agent count.
Keller Williams adds that it has more than 1,100 offices and 200,000 associates across 56 countries.
Taylor added: "The growth in numbers of individual "self-employed" agents in the UK is set to continue but the goal for individuals shouldn't be to be "self-employed" per se. It should be to become business owners. This is where, I believe, our customer- centric, relationship-focused approach, which delivers for consumers, is the perfect environment for all top-quality, motivated people to thrive.
"The opportunity for those that already have estate agency businesses to combine and align their success with ours in order to grow is, I believe, another step forward that will be perfect for many."
But Russell Quirk, co-founder of ProperPR, and a former stakeholder in a KWUK franchise, is not impressed with the firm's latest announcement.
Quirk is keen to point out that eXp UK, a PR client, is, in his opinion, outperforming KWUK.
He commented: "eXp are now bigger in the UK than Keller Williams as eXp passes the 400 agent threshold.
"Keller talk of '500 agents' but this includes 'associates' such as admin staff and team members and their churn of agents leaving the KW business within 12 months is significantly high."
In real net terms there has been no growth in KW agent numbers for a while now, according to quirk.
He added: "Market centres…? Well, the publicised target of opening 25 new centres in the UK each year as pledged three years ago has in fact ended up with a shrinking of their 11 locations to around seven now as two have closed and several have consolidated into other centres [Weybridge, Leeds, Glasgow]. That's a pretty significant miss.
"eXp have only been established here for three years whilst Keller Williams are nearly ten years old. Moreover, on a listings per agent basis eXp list and sell about twice as many homes (per agent) than their Austin competitors.
"Question… why are Keller Williams going backwards and performing so poorly compared to their big rival?"