There has been a mixed response from commentators up and down the country to the government's announcement of a £3.5bn fund to fix dangerous cladding on high-rise buildings in England.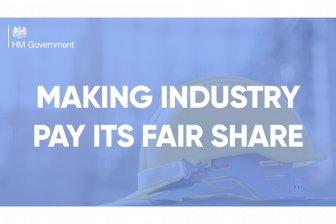 The government says that it will provide direct funding to pay for the removal and replacement for all leaseholders in high-rise residential buildings of 18 metres and higher – or above six storeys – in England.
There is also the offer of loans to leaseholders to fix similar problems in shorter buildings.
Housing secretary Robert Jenrick told MPs yesterday that ministers aimed to "finish the job we've started" on removing and replacing unsafe cladding from residential buildings following the Grenfell tragedy in 2017.
Jenrick also announced that there would a long-term scheme of financial support for the removal of cladding on lower and medium-rise blocks of flats, but no direct cash would be made available. 
He added: "Under a long-term low-interest scheme, no leaseholder will ever pay more than £50 a month towards the removal of unsafe cladding, many far less."
Industry views:
David Westgate, group chief executive Andrews Property Group, commented: "This extra funding will barely scratch the surface of the cladding crisis in this country.
"Millions of property owners are stuck in limbo because their building has potentially unsafe cladding, and haven't got the time to wait for it be replaced, which could take years.
"They are already facing financial diffculties because they can't sell their property or remortgage onto a more affordable rate product.
"The government has also failed to address all those homeowners who are living in buildings below 18m that have cladding, and have been caught up in this fiasco.
"The law says they don't need an EWS1 form but the reality is completely different. Without a form to show the cladding is safe, mortgage companies are reluctant to lend on a property block with cladding even if it's below 18m in height.
"The government has let down millions of UK homeowners who bought a property in good faith only to find it's become a chain around their necks."
Israel Moskovitz, CEO of Avon Group, said: "The government have faced huge amounts of pressure from across the property sector to resolve this issue. Is it right that the fund to remove unsafe cladding is increased, which will finally end the months of confusion and anxiety for many thousands of people. However, the funding must go further; the Government's decision to exclude thousands of leaseholders from access to this relief will take some people back to square one.
"There must be a clear pathway forward. Although the loan scheme is a welcome effort to accelerate the work to remove the cladding, it must come with more clarity about the costs to leaseholders and how it will affect their future. It is also essential that the Government sets out a clear response to managing fire safety costs in order to ensure the cladding crisis is resolved once and for all."
Andrew Southern, chairman of property developer Southern Grove, said: "Taxing developers, most of whom weren't responsible for the cladding crisis, is just laughable. Why should a company that has never installed dangerous cladding, and perhaps never built high rise blocks in the past, be tarred with the same brush and penalised when they're no more responsible for this scandal than those in other sectors building cars, running our hospitals and educating our children.
"This sort of regressive tax will only stagnate housebuilding, which is the exact opposite of what the UK needs. By applying it only to the largest developers building the tallest buildings, it will also disincentivise creation of housing in the high density areas that are badly in need of new stock."
Mark Hayward, chief policy adviser, Propertymark, remarked: "Following the disaster of the 2017 Grenfell fire it is welcome news that the government is finally increasing funding for residents stuck in buildings with unsafe cladding in England.
"We hope that extra funds announced today will make the process quick, efficient and cover the work needed to resolve any safety concerns residents face. Today's announcement is just a start and the Government must now also commit to completely eradicating this type of cladding to ensure the safety of all properties and residents, not just in England but across the United Kingdom. Supporting and challenging our industry to deliver change is more vital now than ever, and it is encouraging to be one step closer to ensuring that people are safe within the confines of their own homes, as standard."
Kate Davies, executive director at IMLA, stated: "The announcement of a further £3.5bn in grants and loans brings the total support pledged by the government to £5bn. This is certainly a step in the right direction, but given that the estimated total costs are likely to exceed £15bn we need more of giant leap to address this awful issue swiftly and effectively. That may sound like a huge amount – but just to put it into context – banks collectively paid out over £55 billion in compensation to victims of PPI mis-selling – which cannot be condoned, but which did not pose a risk to lives or property.
"It's also disappointing that this support will only apply to buildings over 18 metres high. We know that many flat owners are trapped in stalemate situations where inspections have revealed safety issues which are going to need remediation.
"The government's announcement of a financing scheme to help those in low-rise properties will provide some support to those affected. However, it is still unacceptable that leaseholders should ultimately be expected to foot the bill for shoddy workmanship which may have been compounded by careless or incompetent inspections at building stage.
"This horrible issue has already been going on too long – and risks dragging on for years, causing real misery for those caught up in it. We need some bold, brave steps to be taken now to rectify the structural problems."
Other responses to yesterday's government announcement:
Paul Afshar, campaigner for End Our Cladding Scandal, said: "The government promised us no leaseholder would have to pay to make their homes safe. Today we feel betrayed. We were hoping for a solution to stop the sleepless nights and for millions living in buildings less than 18m there has been none. Robert Jenrick needs to get a grip on the cladding crisis.
"Loans longer than mortgage terms for millions and not even enough to cover the cost of making the buildings that the government consider most high risk safe. Taxpayers and leaseholders are left to foot the bill for billions of pounds while the largest developers – who have made over £10bn in profit since the Grenfell fire – are let off lightly.
"Many people living in buildings under 18m will still have to bear the cost – for many above £30,000 – saddled with debt around their necks for thirty years.
"Where is the money for missing fire breaks, alarms or for cladding on buildings under 18m? Leaseholders are the victims of this crisis and have done nothing wrong to deserve this."
Jonathan Frankel, head of the Property Litigation Dept at Cavendish Legal Group, commented: "The £3.5bn announced today is completely insufficient to deal with even a fraction of the blocks up and down the country where these repairs must take place.
"But the fact that it only applies to buildings over 18 metres will cause even more uncertainty for those residents and leaseholders living in lower rise blocks where they feel insecure and unsafe. It may be considered a lower risk, but it's a risk nonetheless which will impact the saleability of their property.
"The leasehold protection scheme capping payment for repairs at £50 a month for leaseholders which has also been announced will bring little comfort to many who feel they shouldn't have to pay for somebody else's mistakes."
Nicola Kravitz, partner at Memery Crystal, said: "The cladding scandal has caused severe hardship and stress to homeowners. We have had queries on this issue every day for the last nine months and seen many transactions not proceed. It's not just slowing down the property market, but it is causing real fear and worry in residents. People should feel safe at home, and we need real action to make sure residents across the country can feel truly 'at home', not in a state of worry.
"We welcome the news today that the government is pledging an extra £3.5bn to remove unsafe cladding from high-rise buildings over 18 metres at no cost to homeowners, and that low interest loans will be available for residents of buildings under 18m to cover the costs of recladding but await further details to see if these proposals go far enough and the proposed timescales to roll out these measures."
Tom Pemberton, a partner in Goodman Derrick LLP's construction team said: "The announcement is welcome, but leaves many questions unanswered. In particular, the new funding will only cover the cost of replacing unsafe cladding systems on high-rise buildings over 18m high.
"It will therefore not provide any cover at all for lower-rise buildings, and it seems that it will not cover the cost of other essential work to make buildings of any height safe. For example, a fire risk is often presented by faulty smoke ventilation systems and combustible insulation inside the external wall [not the external cladding]. These elements need to be signed off by accredited fire safety professionals before properties become mortgageable and marketable.
"The reality is therefore that those been hardest hit by this issue to date will continue to suffer months of uncertainty and anxiety until an acceptable solution is found which addresses all the wider safety issues.
"Developers, in the meantime, will no doubt question why they are being singled out to pay the costs of the new scheme by paying a levy on their future high-rise schemes, in addition to a tax on them which the government hopes to yield £2 billion over a decade."
Tristan Wark a senior associate in the firm's or in  Goodman Derrick's real estate team, added: "Today's announcement is a step in the right direction. The cladding issue has been and remains a huge cause of concern for leaseholders, building owners and lenders.
"Leaseholders have inevitably been hardest hit by this issue to date, being trapped in homes that they cannot sell, and suffering the anxiety of not only knowing that they live in a building of unacceptable fire safety, but also that they potentially face the huge costs of remediation. The scale of the issue is huge, and most people will personally know someone who is affected by defective cladding.
"The announcement isn't an instant fix, nor will it allay all concerns, but hopefully it will provide some comfort to those leaseholders concerned about facing the costs of the necessary remediation works."