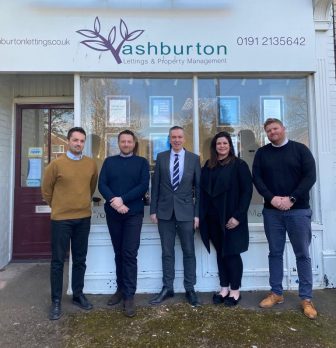 Pat Robson & Co, which has three offices in Newcastle-upon-Tyne, has completed the acquisition of two rival firms in the local area.
The company has purchased well-known local letting agents Charles Lamb Residential Lettings, and Ashburton Lettings.
With a head office in Jesmond, and branches in Gosforth and Newcastle City Centre, Pat Robson & Co has been operating for almost 25 years, and now manage a portfolio of more than 900 properties across the North East.
Director Tim Nixon commented: "We have a fantastic team here at Pat Robson & Co and are looking forward to working with the new clients that the acquisitions have introduced us to."
Jamie Adams and John Healy, owners and directors of Ashburton Lettings have joined Pat Robson & Co and have added their considerable experience to an already well-established team of agents.
John Healy, who founded Ashburton Lettings in 2011, commented: "We felt Pat Robson & Co would be a perfect fit for our business. They, like us, are a local and independent company who share many of our core values.
We are confident that Pat Robson & Co will maintain the competitive and personal service that our clients have been used to over the years and look forward to working alongside them in this exciting venture."
With an expanding management portfolio, Pat Robson & Co's residential sales department has flourished and continues to grow, with the firm's director, Katherine Macgregor, signalling that the agency is in the market for further acquisitions.
Macgregor said: "We are absolutely committed to the future of Pat Robson & Co, and our recent acquisitions have allowed us to really strengthen our position within the North East marketplace. As such we will continue to look for opportunities to expand and are certainly excited about what is to come."