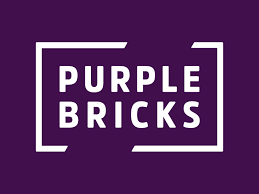 Property Industry Eye has been told by a number of sources that it appears Purplebricks has shed dozens of staff over the past 72 hours – some receiving less than an hour's notice.
Today we have been making efforts to contact our usual, long term Purplebricks' PR but have now found that she too has left the company (we understand of her own volition) and that although the generic Purplebricks' PR email address is still active no response has been received to our enquiries.
Yesterday EYE was contacted by several sources including a former Purplebricks' staff member who told us that they and 'many other colleagues' have been 'let go' the day before, purportedly for under-performing in converting instruction leads – but that they had been allocated the territory and performance figures of an already-departed colleague who had been performing very poorly and that those poor figures had pulled down our contact's own entirely acceptable percentages.
The source told us they are devastated at having to leave clients with sales in progress without the chance to explain who might be taking over their file – if indeed anyone is actually taking over the file. The source also alleged that their summary dismissal had come via several tiers of management as a direct instruction from the CEO of Purplebricks, newly-appointed Helena Marston.
EYE understands that Purplebricks has been able to dismiss staff without a notice period because none have been employed for more than two years so full employment rights have not yet kicked in.
Earlier this week EYE was first in the trade press to report that Purplebricks is facing a serious downturn in its annual accounts when they are published on 14th July – mostly because of the reduction in volumes of instructions.
We asked recruitment agency head, Josh Rayner, for his take on the prospects for anyone dismissed from Purplebricks. He told us:
"Fortunately for those let go from Purplebricks, the market for great candidates as listers and branch managers is stronger than ever, as I've recently remarked. They'll have little problem finding a new role given the buoyancy of the estate agency recruitment market and so Purplebricks' loss will be the gain of the many busy traditional agency businesses that desperately need good people still"
We have invited Purplebricks to comment and we will have more on this story in due course.
EYE NEWSFLASH: Purplebricks trading update – reduced instructions are hurting the business