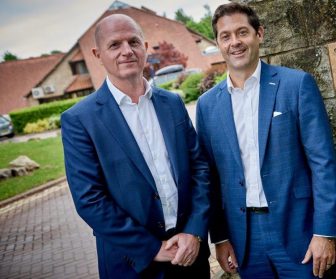 Linley & Simpson has competed the acquisition of historic agency Larards Lets. The deal doubles the number of homes under its management across Hull and the wider East Riding of Yorkshire.
With its local property roots stretching back more than 130 years, the agency is headquartered in the town of Hessle, around five miles west of Hull city centre on the North bank of the River Humber.
The purchase adds a further 1,600 properties to Linley & Simpson's portfolio. The company will also retain Larards Lets' existing office as well as its full team of 15 people.
Linley & Simpson CEO, Nick Simpson, said: "The Larard name is part of a dynasty that has been synonymous with the Hull and the wider East Riding of Yorkshire property market for well over a century.
"We are thrilled to welcome a company with such a pedigree into the Linley & Simpson family, as well as all its high-calibre people who will remain their current clients' first point of contact.
"Since we opened our doors in Hull three years ago, the region has represented a major acquisition focus for us. Its appeal for landlords and tenants continues to increase and it regularly ranks among the most-improved cities in the UK to live and work.
"Its population stands at its highest for more than two decades, with most growth in the number of people in their mid-20s to mid-30s – an age group particularly attracted to the advantages of renting.
"Against this backdrop, we are eyeing further acquisition opportunities in the area. That underlines the confidence we have in investing in its future, and consolidating and widening our presence there."
Founded in 1896, F A Larard & Sons traded throughout the 20th century primarily as a highly-regarded residential rent collection company.
When the Larard family's connection with the ownership and running of the business came to an end in 2003, its long tradition was maintained as Larards Lets under the stewardship of new proprietors and directors Glen and Kay Welbourne, and Lesley Ormston.
All three remain working as consultants to support the smooth integration of their clients and staff into the Linley & Simpson business.
Founded by Will Linley and Nick Simpson in 1997, Linley & Simpson has grown from just two offices and a handful of staff, to a network of 23 High Street branches spanning Yorkshire and The Humber and a team of more than 320 people.
It became part of the Lomond Group at the end of 2020 when it joined forces with Edinburgh-based Lomond Capital to co-create an ambitious and progressive new national lettings and sales business.
The Group now has a combined portfolio of over 35,000 properties, worth around £8bn, under management; and operates major hubs in private rental hotspots including Aberdeen, Birmingham, Brighton, Edinburgh, Glasgow, Hull, Leeds, Manchester, Sheffield and York.
It has brought together a number of letting and estate agency firms, including Linley & Simpson across Yorkshire and the Humber; Thornley Groves in Greater Manchester and Cheshire; John Shepherd in its Birmingham and Midlands hub; Brand Vaughan plus Michael Jones and Company in the South East; as well as DJ Alexander and Stonehouse in its Scottish heartlands
The Lomond Group has the backing of leading private equity firm LDC, with access to further acquisition investment provided by LGT Capital Partners.