Hundreds of letting agents in London have still not signed up to an approved Client Money Protection (CMP) scheme and now face fines of up to £30,000, according to London Trading Standards, which is a partnership between the capital's 33 boroughs and the National Trading Standards Estate and Letting Agency Team.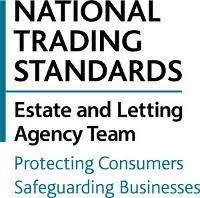 Almost 100 agents in London have already been served with a formal 'Notice of Intent' by their local council, warning of an intention to impose a financial penalty, and many more firms will receive similar notices over the next few weeks.
These agents have 28 days to provide any evidence or mitigation in their defence before councils will make a final decision on issuing a financial penalty, which can be up to £30,000 for failure to belong to a CMP, or up to £5,000 for other breaches of the law.
Nishi Patel, chair of London Trading Standards, commented: "London letting agents are handling billions of pounds of tenants' and landlords' money every year, so it's vital that this money is protected in the event of business failure.
"London borough trading standards teams have been increasingly active in tackling rogue lettings agents in recent years, and this London-wide operation has enabled us to step-up our efforts to a new level. I warn any London agents out there who think they can get away with failing to comply with the law that they need to think again and get their affairs in order without delay."
The London-wide crackdown is being supported by the National Trading Standards Estate and Letting Agency Team, which provides specialist advice, guidance and support to local authorities across the UK.
James Munro, head of the National Trading Standards Estate and Letting Agency Team, said: "Our officers are providing advice and guidance to support this landmark enforcement initiative, helping to safeguard billions of pounds of consumers' money. The intelligence gathered from this campaign will be used to support local authority investigations across the country, which will help protect consumers, raise compliance across the industry and boost consumer confidence.
"Agents who hold client money are required by law to be registered with an approved CMP scheme – and to inform tenants who they are registered with."