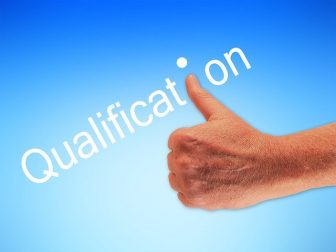 While it would be foolish to suggest the Covid-19 pandemic had any impact so notable or widely beneficial as to be called a 'silver lining', it must be noted that this period has seen an exceptional increase in activity in the property market.
The numbers are striking, even for the uniquely bullish UK property sector. Figures released by the ONS suggest that house prices in the year to March 2021 increased by a staggering 9.9%, while rental prices grew 1.3%. Of course, this was underpinned to some degree by state intervention – the Stamp Duty Land Tax holiday incited a flurry of house-buying activity over the past 12 months, which is anticipated to continue through its period of tapering off throughout summer.
In the face of what can credibly be called a property market boom, it is natural that the role of real estate professionals, and the quality and consistency of service offered to clients, should come under the spotlight. In particular, it is worth looking at the current system of industry accreditations and their role in improving overall competence and driving up standards.
In July 2019, the Regulation of Property Agents (RoPA) working group, an advisory body tasked with suggesting a regulatory framework to uphold professional standards across the property industry, released a report assessing the relative successes and shortcomings of licensing and qualification among real estate professionals. Further, it was to suggest where regulation might be appropriately implemented.
This report brought into sharp focus the problematic nature of voluntary accreditation. With a new regulatory body with more stringent enforcement powers likely on the horizon, and the pandemic property boom expected to settle in coming months, now feels an apt time for the industry to engage in measured consideration of how accreditation courses influence the industry, and what they offer professionals.
Regulation on the horizon
This industry is particularly well endowed with industry bodies of varying repute offering courses of study, accreditation schemes and qualifications. To name a few of the more recognised organisations, the Royal Institution of Chartered Surveyors (RICS), the Institute of Residential Property Management (IRPM), and the assessment of professional competence (APC) all offer some level accreditation aimed at helping professionals assert their quality of service in a crowded, competitive market.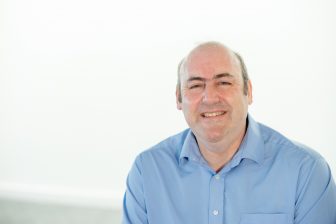 This breadth of availability of such 'stamps of approval' raises a number of pertinent questions the industry must grapple with.
With little in the way of active regulation towards sales and lettings agents, and none of these schemes a compulsory factor in being licensed to work in the profession in the UK, what benefit do they offer to the professionals undertaking them? Do they hold any substantive value for the industry as a whole? In response to the increasing public distrust of the profession (more on that shortly) and their necessary function in a cornerstone market of the UK's economy, should they these schemes be made compulsory?
Repairing trust in the sector
Most of the laws we have in place governing estate agents are policed by Trading Standards teams – including the Estate Agents Act 1979, and the Tenant Fees Act 2019. Conversely, so long as the accreditation schemes remain voluntary, they exist outside of the remit of regulation.
It is for this reason that the aforementioned RoPA report took a foundational stance against the current system of voluntary engagement with qualification schemes, stating that it "recommends that all those carrying out property agency work be regulated".
This raises a singular question – how will this benefit the real estate industry?
There are numerous influencing factors motivating this move towards establishing more stringent regulation around the sector, but none are so prominent as trust. A study conducted by Ipsos Mori found that less than one third (30%) of UK adults "trusted" the honesty of estate agents – less than half the level of trust admitted towards "the average person on the street".
This is more than a superficial critique of the profession. As the vast majority of residential sales and lettings in the UK will necessarily pass through an agent or agency, trust is critical, while poor standards and practices will invariably blemish the reputation of the quality and efficacy of the service on offer.
Affirming a more rigorous course of compulsory accreditation will, of course, not repair trust single-handedly, but will go some way to raising professional standards to a satisfactory minimum expectation.
Professionals will benefit
It is impossible to discuss the role of accreditation courses without noting the benefits they afford real estate professionals.
The UK property market is a hypercompetitive environment – and this is unlikely to change for the foreseeable future. Therefore, attracting buyers, sellers, landlords and tenants in the face of some public distrust requires demonstrable credibility and reliability on the part of professionals. The ability to point to the attainment and compliance with a globally recognised professional designation will help agents stand out in a crowded and uncertain market.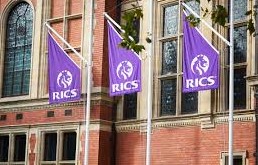 Those looking to undertake a course of study may look towards MRICS or FRICS (Member or Fellow of the Royal Institution of Chartered Surveyors). Beyond simply accrediting courses of development, they establish a framework of professional standards and enforce compliance on its members. These include ongoing professional development and professional liability insurance.
On the University of Manchester's Real Estate MSc, a blended online and in-person course, we engage directly with the industry to ensure an up-to-date portrayal of the industry as it works and provide as relevant a course of study as possible. This first-hand experience has elucidated the value of qualifications in this sector; raising the standards of agents, enhancing their ability to work successfully across rapid changes in demand and market expectations, and therefore affording greater opportunities to progress in their careers.
For me, the most obvious lesson the property sector must take from the pandemic is of the enduring value of attaining and sustaining high levels of professional skill, and applying that to the highest possible professional standards. If the market does indeed calm down after a frenetic 12 months, professionals would be well-advised to take such an opportunity to consider where their skillset was spread thin by Covid-19, and look to undertake a meaningful course of development to ensure they can meet the challenges that are certain to arise in the post-pandemic economy.
Mark Shepherd is course director for the University of Manchester's blended online MSc Real Estate course.