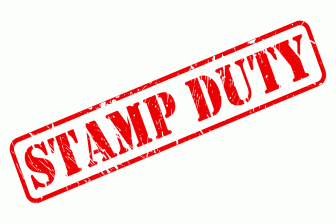 Property industry commentators have reacted after a media report said the government would cut stamp duty in an emergency budget on Friday.
The government will announce radical plans to reduce stamp duty in the government's mini budget tomorrow in a bid to stimulate greater activity in the housing market and boost economic growth.
Such a move would be a major fillip for the housing sector, which has shown signs of cooling this year amid increasing inflation and higher interest rates.
According to The Times, the new prime minister and chancellor have been working on the plans for more than a month and will announce them on Friday.
Liz Truss views a stamp duty reduction as key to boosting the economy by allowing more people to move and allowing first-time buyers to get a foot on the housing ladder.
As usual, the devil will be in the detail.
Jeremy Leaf, north London estate agent, said: "Talk of a possible cut in stamp duty is not altogether surprising when you appreciate what a nice little earner the previous concession proved to be for the government during lockdown.
"Even the relatively modest reduction in transactions is having an impact and the government is all too aware of this. A healthy property market is not just good for the housing industry but for the economy generally because it benefits so many other trades and professions, as well as chiming with the government's avowed intention to promote growth. Any announcement would need to come into effect sooner rather than later in order to minimise compromising existing transactions."
Matthew Thompson, head of sales at Chestertons, remarked: "Despite increasing interest rates and the cost of living crisis, August remained a busy month for London's property market. The number of buyer enquiries alone has risen by 35% compared to August last year. One driving force behind the demand for homes is the return of professionals who are looking for a property closer to work. We are witnessing this at our Canary Wharf and Hyde Park branches in particular but also across some of London's commuter hotspots such as Islington.
"London's housing market is underpinned by a chronic shortage of property and an increasing population which has surpassed the nine million mark. To house this amount of people, the capital only has 3.6million dwellings which cannot change by much as there is limited land to build on. The population however will continue to grow and boost demand further."
Dominic Agace, chief executive of Winkworth, said: "It has to be encouraging that we are talking about growth plans, not austerity. Stamp duty reform would embody this. We know lower tax allows more people to right size for their family needs, particularly in the South-east. As we saw immediately after the pandemic in London, that doesn't mean prices have to increase. Downsizers are encouraged to make the move so the housing ladder is unblocked. With more movers, it also means the overall government tax take will increase.
"A budget for growth is a vote for optimism. I think that's a route we all naturally prefer. Sentiment is a key driver in the housing market, which plays a huge role in the UK economy through its ripple effect to all types of businesses."
Ben Nicoll, sales manager at Antony Roberts estate agents, said: "A stamp duty cut would have a positive effect in the short term. It will need to be at least six months long to have any meaningful impact, giving buyers and sellers alike time to get their properties through conveyancing. If it is similar to the last SDLT relief package, it may encourage landlords to continue investing in the market, despite increasing fears about pro-tenant legislation making property as an investment class far less attractive."
Jeremy Raj, national head of residential property at Irwin Mitchell, commented: "SDLT is a bad tax that inhibits the market and is excessively complex and unfair. There are not many levers available to the Government right now, but this is a good one to pull. From what we know so far, this is likely to stimulate confidence and activity in the market, both of which are needed in order to help people secure the accommodation that is right for them, and to help prevent further backsliding of the economy. We eagerly await the detail as the industry as a whole was not expecting this and requires certainty as to exactly what is proposed and how it will affect current transactions, as soon as possible.
"Clearly however this is still just a timely intervention during somewhat critical circumstances. The overall position with regard to a terrible lack of housing supply, high energy costs, environmentally poor housing stock and the need for a stable, well-funded planning system remain key issues that it is vital the Government now moves to the top of their agenda."
David Alexander the chief executive officer of DJ Alexander Scotland, commented: "The expected reduction in Stamp Duty Land Tax (SDLT) expected in Friday's mini-budget must be replicated in Scotland if there is not be a growing divide between the housing market here and in the rest of the UK. Scots already face much higher taxation when buying a home and any further reduction in the rates in England would only exacerbate what is already an unfair situation."
"This move by the Westminster government is clearly aimed at stimulating the housing market and encouraging growth at a time when there are signs of a slowdown. If the Scottish government cannot match this commitment, and indeed go further, to reduce the disparity between tax levels then I fear that Scots homeowners will be at a greater disadvantage in the future."
Nick Sanderson, Audley Group, said: "A stamp duty cut is a tried and tested way to get the housing market moving. But it is a short-term fix for a housing market that has major flaws. If a blanket reduction is announced, it will only succeed in stimulating some parts of the market and ignores the desperate need for more targeted measures. This is where successive governments have fallen short and why the housing market doesn't function as it should. The blinkered focus on first time buyers largely neglects homeowners considering downsizing or moving into housing with care and this is an area that could have a significant impact on the whole market. Liz Truss and her government have an opportunity to make a mark on the housing market, but it seems it will pass as another opportunity missed."
The ongoing supply-demand imbalance 'can only mean one thing for house prices'