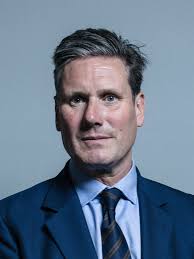 Sir Keir Starmer's pledge on housing has been welcomed by homebuyers.
The Labour leader yesterday vowed to get 1.5million more people on the housing ladder as he proclaimed Labour as the party of home ownership.
In his conference speech in Liverpool, he promised to build more properties while giving first-time buyers first refusal on new developments in their areas.
Labour plans to raise stamp duty on foreign buyer, while the party will set a target for 70% of the population to own their own home in the first five years of a Labour government, up from 65% now.
Starmer said: "If you're grafting every hour to buy your own home. Labour is on your side. Labour is the party of home ownership in Britain today."
Addressing party members, he pledged to "turn the UK into a growth superpower" while arguing it is Labour that now stands for "sound money".
He also argued that the Tories "have lost control of the British economy" after Chancellor Kwasi Kwarteng's tax cuts announcement last Friday.
Starmer's announcement on home ownership comes amid concerns Britain's broken housing market is holding back economic growth, with workers unable to find decent, affordable properties near thriving job markets.
He said: "If we want fair growth everywhere, communities need a stake. And they need good affordable housing for working people to own.
"Under the Tories, the dream of owning your own home is slipping away for too many. And that's a political choice.
Labour says it will help first-time buyers onto the property ladder by introducing a new mortgage guarantee scheme so people do not have to save up for large deposits.
The government's own analysis shows saving for a deposit is "the largest hurdle for most prospective home buyers".
Starmer is concerned that house prices are rising at a particularly fast pace in some big cities such as London and Manchester because foreign investors are buying vast numbers of homes, only to leave them empty.
To tackle this, Labour would raise stamp duty paid by foreign individuals, trusts and companies when they buy UK residential property. This should help reduce speculative pressures in the most lucrative markets.
In order to increase the number of homes being built, local councils will be given new powers to designate sites for large-scale development.
Spokesman for the Association of Property Buyers, Jonathan Rolande, praised the "popular" move – but warned Starmer now needed to set out much clearer plans on how he would address the UK housing supply crisis.
Rolande said: "We support Labour's pledging to build more property and their idea to give first time buyers first refusal on new builds in their area is a pledge that's bound to be popular.
"The fact overseas buyers will also face a further increase in stamp duty will help level the playing field for local owner occupiers.
"Both of these pledges will be popular with voters fed up with being priced out of homes in their area as they just cannot compete with buy to let or foreign buyers.
"It will be popular with the Treasury too, as neither pledge costs additional money to impose. "However, there is still a chronic shortage of property being built – something that will need to be addressed to truly solve the crisis.
"Mr Starmer must also consider whether house builders will be quite as enthusiastic – the consequence of reducing the number of potential buyers will suppress prices and dent their profits."
More stamp duty changes on the horizon as Labour on course for significant majority