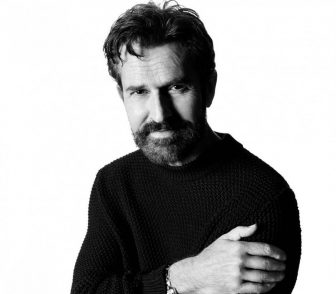 Rupert Everett, the acclaimed actor known for his roles in major motion pictures and television shows, will be the new voice of the radio advert launched by estate agency brand, Fine & Country.
Launching this week, Everett's iconic voice will be featured over the airways on Absolute 80s, Classic FM and LBC UK, promoting the brand and it values.
The radio advert aims to showcase the brand's commitment to delivering exceptional customer service and understanding the needs of buyers and sellers.
Everett's distinct voice and commanding presence add a touch of sophistication and elegance to the advert, reinforcing the brand's image as the estate agent of choice for discerning property owners, according to Emilie Despois, chief marketing officer of Fine & Country.
"We are thrilled to have Rupert Everett onboard for our advert," said Despois. "His incredible talent and distinctive voice will certainly make it memorable. We believe that his voice will help us to reach a wider audience and convey our message of premium customer service."
The radio advert will run for four weeks across the three stations on alternating weeks, targeting a diverse audience across the United Kingdom. Listeners can tune in to one of the three radio stations to hear the latest from Fine & Country.