The government's leasehold reform proposals potentially fall short of what is needed to reform the sector, according to The Leasehold Group.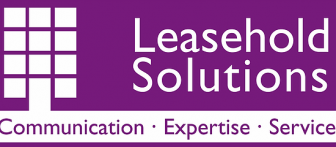 The government yesterday announced a range of proposed reforms to the leasehold system, designed to help leaseholders own their homes, while reducing the costs involved and making the enfranchisement process clearer and fairer.
But The Leasehold Group has expressed concerns that the proposals lack any detail and actually risk causing greater confusion to existing and potential leaseholders.
Anna Bailey, founder and CEO of the Leasehold Group, said: "Our highly experienced technical team has reviewed the proposals at length and there are certainly several important points to consider in this respect. While we acknowledge that progress has been made by the government's announcement, we believe that there is a long way to go and that the devil will be in the detail as to whether the outlook for leaseholders will truly be rosy.
"Having been at the forefront of this sector and working solely for leaseholders for nearly 20 years, I am genuinely concerned that the reforms proposed will in reality change very little for 'millions of leaseholders' and are nothing more than window dressing. We – and the clients for whom we are working – urgently need more clarification on how, and crucially when, the reforms will actually be implemented."
Extending leases to 990 years
The government has announced that millions of leaseholders will be given a new right to extend their lease by 990 years and reduce their ground rent to zero, in a move it says will make home ownership fairer and more secure.
Bailey added: "Giving leaseholders the opportunity to extend their lease by 990 years is actually a moot point; a leaseholder already has the right to extend their lease by 90 years and reduce their ground rent to a "peppercorn" under existing legislation, and, arguably, there is virtually no difference in the value of a leasehold property with a 990-year lease compared to a 160-year lease.
"In fact, the government's proposals may do more harm than good, by creating a fourth tier or type of leasehold flat available to potential purchasers in an already confused market.
"There are already those flats with diminishing leases of, say, 75 years, on which mortgage lenders will currently not lend (with or without 'onerous' ground rents).
"There are those properties that have extended their leases by adding 90 years and reducing their ground rents to zero under the 1993 Act.
"There are those flats that have already purchased their share of freehold collectively with their neighbours and then extended their leases to 999 years with a reduction in their ground rents to zero.
"There will now be a fourth type, whereby leaseholders will be able to add 990 years to their existing leases, resulting in a lease of over 1,000 years! Surely this will add to the confusion of an already muddled and distorted leasehold property market?"
Scrapping ground rents
According to the government, any leaseholder who chooses to extend the lease on their home will no longer pay any ground rent to the freeholder but this is a moot point, according to Steve Jones, director of valuation at Leasehold Valuers, part of the Leasehold Group.
He commented: "Ground rents already reduce to virtually zero under existing legislation, so, in order to curb the burdensome bureaucracy faced by leaseholders, the government should address the onerous service charges that many leaseholders are forced to endure, as well as unfair licence and permission/consent fees, and restrictive covenants imposed upon owners of leasehold houses.
"These are additional barriers to leaseholders fully owning their own homes and are the main cause of the many unfair and ridiculous expenses leaseholders are forced to pay.
"We are also concerned that the government's commitment or ability to abolish "prohibitive costs like 'marriage value'", i.e. the additional amount paid to a freeholder when a lease falls below 80 years, is not explained in any detail. However, this will represent losses of billions of pounds worth of income for freeholders – and they will are unlikely to give this up without a fight."
Leasehold houses 
With respect to the reforms proposed for owners of leasehold houses, Belinda Walkinshaw, head of law at Leasehold Law, commented: "There was never any justification for houses to be sold on a leasehold basis in the first place, and we believe that the rights of the owners of leasehold houses and flats are distinct and therefore that their needs are very different. Leasehold house owners in the main are only interested in owning their freeholds outright and are simply not interested in extending their leases – be it by 50 (existing right) or 990 years as proposed; flat owners, on the other hand, seek greater control and transparency over how their entire block or estate is managed.
"On a daily basis we see owners of leasehold houses hugely frustrated by the lack of statutory timeframes, which in turn leads to unnecessary and unwelcome delays. We believe that the introduction of such regulated timescales would be a quick win for the government.
"By focusing on the matter of lease extensions for leasehold house owners, the government has actually legitimised the notion that leasehold houses are an acceptable form of ownership, firmly contradicting the much-heralded pledge by developers to no longer sell houses on a leasehold basis.
"Also, owners of leasehold houses must have owned their properties for a continuous period of at least two years before being able to exercise the right to purchase their freehold, which can delay claims and increase the price payable.
"Unfortunately, the government is not proposing to abolish the two-year rule, which would give leasehold house owners the right to extend their lease or buy their freehold from the first day of ownership. Abolishing this two-year rule could have been yet another 'quick win' for leaseholders."