A group of independent agents in the Midlands have joined forces to launch a locally focused property search portal in February.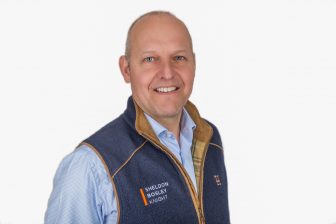 wearethemarket.co.uk has so far gained the support of more than 50 independent offices in Coventry and Warwickshire accessing what they claim to be around 75% of the available stock in the region.
The group of agents decided to launch the new portal following the Say No To Rightmove campaign last year.
While they do not expect to overthrow the large property portals like Rightmove and Zoopla, they do hope to create an effective local alternative, according to Mike Cleary, director at Sheldon Bosley Knight.
He said: "The collective strength of voice [on the Say No To Rightmove campaign] from our industry was fantastic last year but we wanted to go one step further and create a platform for local businesses to showcase the areas we live in and our clients' properties.
"We don't have to say no to Rightmove, but we do want to develop an option where some agents might say bye to Rightmove and the like, if the platform proves an effective alternative."
Due to launch in February, wearethemarket.co.uk will concentrate initially on Coventry and Warwickshire but expect this to widen if both consumers and agents sign up to the benefits of the platform.
Cleary added: "There is no doubt that, in time, the current geographical patch, which we restricted so that a launch date could be set, will grow.
"Our low membership fee for agents is already at a level where our operation costs are covered, leaving us with a healthy advertising budget for launch and ongoing activity.
"We also intend to plough revenue back into continual improvements to the portal, enabling us to deliver an excellent, locally focused, nationwide property platform in the future."