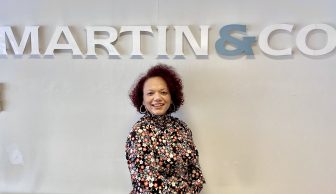 A former employee at the Staines-upon-Thames office of Martin & Co has returned – as the branch's new owner.
Doreen Rose, who was lettings manager at the Surrey branch between 2013 and 2017, has acquired the business.
Rose, who brings more than 20 years of experience to the branch, said: "Owning my own sales and lettings agency was something I always wanted to do, and it was that goal that brought me into the property industry in the first place – it just took me 20 years to achieve it!
"Life got in the way a little, but I actually don't think I was ready to take on a business like this until now.
"But during the Covid-19 lockdown, I really started to think it was time to take action and I'm really enjoying the challenge."
The Staines-upon-Thames office has served the local community for more than 15 years and Rose already has plans in place to grow the business further.
She added: "When I worked at the branch before, we were unquestionably in the top-three agents in Staines and I want to make sure we remain at that level and grow the business further across both sales and lettings.
"If the opportunity comes up to look at acquisitions, I will certainly look at that and I know The Property Franchise Group's experience in guiding branch owners through that process will be invaluable."