At Home Estate & Letting Agency has moved to new premises in the Carfax in Horsham and tells us that it now has an increased focus on sustainability, responsibility and leaving a positive legacy.
The move comes just over two months after At Home also opened a new office with a fresh new look at what was (until January this year) Clarke and Charlesworth in Storrington.
Both new offices reflect the determination of the At Home team to have a positive impact on their community and put sustainability at the heart of what they do.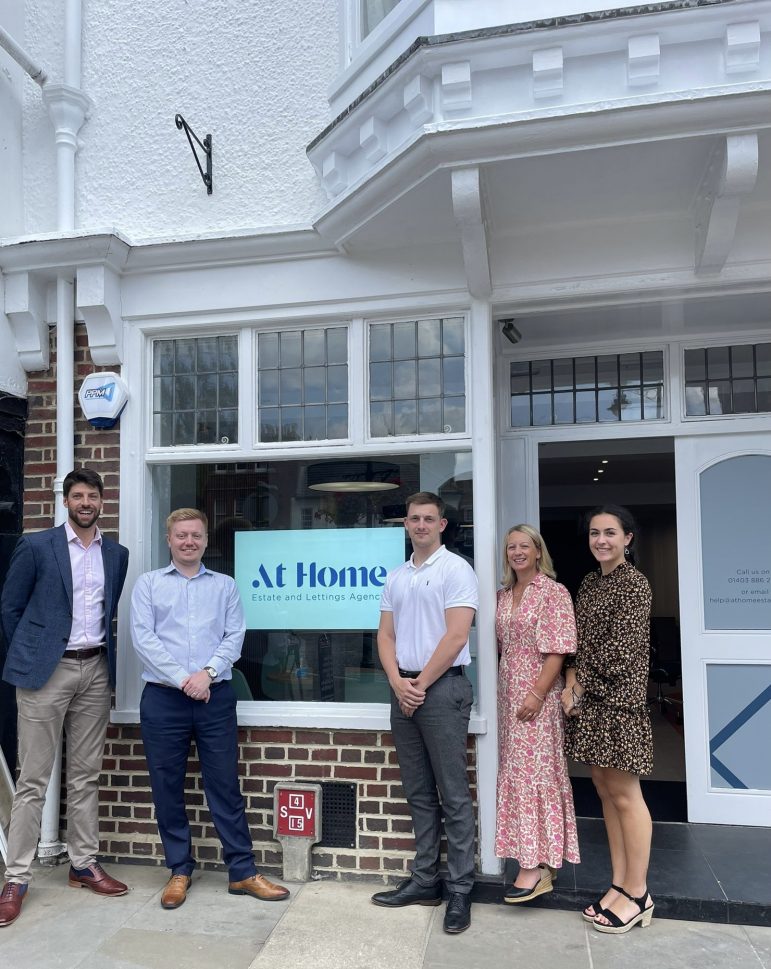 Suppliers sourced for the renovations were carefully selected for their use of 100% renewable energy, recyclable materials and low impact credentials, demonstrating a clear commitment to reducing At Home's carbon footprint.
Natural carpets, recycled seating and fabrics, and custom-made compostable dividing walls set the tone.
A commitment to follow conscious operating practices is obvious too, with the installation of TerraCycle bins, and compostable covers for property brochures. Runes decorate the walls.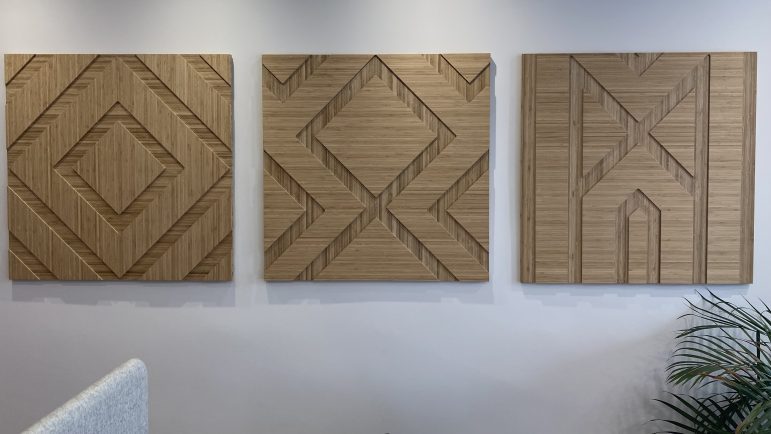 The move towards sustainable practices builds on the support that At Home already provide to their local community in the form of their Community Chest schemes and Positivity Projects (a direct way of giving back). The team is often seen out and about supporting local events.
Owner and Director, Paul Davies, explained why he thinks sustainability and community are so important to the At Home team and also for the estate agency sector as a whole,
"As an estate agent, I feel very strongly that we have a responsibility to our community. Estate agency isn't and shouldn't be just about buying and selling homes.
"It's about helping people achieve their aspirations so they can create a positive lifestyle, and that goes much deeper than bricks and mortar. It also means doing what we can to leave our own positive legacy.
"To do that, we have to try and live and work by our values and hopefully, set a good example.
"With that in mind, we've been working very closely with a Sustainability Consultant to make sure we imbed sustainability and responsibility in every aspect of what we do.
"We have revaluated our operating practices, our suppliers and our materials. We know we're not perfect, we know there's a lot to do but we are determined to be part of a new and more responsible era of estate agency."
EYE is not well up on the finer points of rune usage so we asked for guidance. Apparently they represent the At Homes values, namely:
Othala – Home and heritage.
Ingwaz – Potential / the beginning of something.
Manaz – support.