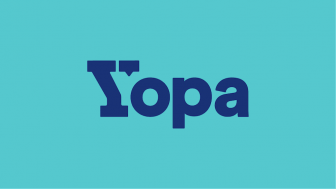 Yopa has announces that it has received 'significant additional investment' from its long-standing investors, Grosvenor Hill Ventures – the investment arm of Savills – and DMG Ventures, the investment arm of Daily Mail General Trust.
However, the company refuses to disclosure to EYE precisely how much money has actually been secured from investors. We have asked!
The news that new funding has been secured comes as Yopa reveals revenues were up 73% in 2020, with listing growth of 28% contributing to this increase. Yopa's latest trading update also reports significantly reduced losses, from £18mn in 2019 to £6mn in 2020, despite the considerable investment required to grow its in-house mortgage proposition, Scout Financial Services.
Last year was one of strategic change and continued investment for the business; Yopa reports that it achieved record growth in revenues and key performance metrics by investing heavily in its infrastructure and operations. The company also introduced new products and revenue streams to ensure its offering met changing customer needs throughout the year.
Scout Financial Services, established in 2019, has continued to grow and has now submitted more than 2,000 mortgages since equating to over £230m in lending. The company is actively recruiting to meet surging demand.
Yopa is targeting significant double-digit revenue growth, supported by what it sees as recent improvements in sales field operations, investment in central sales teams, the enhancement of ancillary offerings, and the continued focus on an efficient marketing strategy.
With record sales and market share levels, Yopa says profit and cash flow have exceeded expectations year to date.
The new investment will go towards additional marketing activity, increasing headcount and support in multiple areas of the business, and expanding Yopa's reach in the UK, to further increase market share and revenues. There will also be further investment in Scout Financial Services given its huge success since launch; revenues have increased by 500% year on year.
Yopa's managing director Freddie Cornes commented: "We're very excited for our future growth plans and to have received further investment from our long-standing investors, demonstrating their ongoing support of our plans for continued growth in 2022 and beyond.
"By focusing on improving marketing efficiency and messaging, our marketing acquisition cost has reduced by 80%. This has allowed us to invest more in marketing activity and central sales teams, which has contributed to record franchisee earnings in 2020 and 2021.
"With record sales performance and market share in 2021, profit and cash flow exceeding expectations, and our exciting win at last week's Negotiator Awards, we are confident in the future prospects of the business."