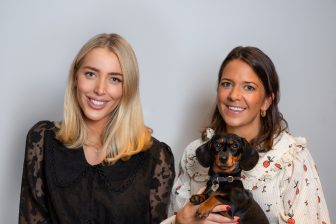 The Winkworth Fulham and Parsons Green offices franchise have been acquired by estate agents Faith Cook and Georgia Everton-Wallach.
The two co-directors, the first women estate agent owners in this prized patch of West London, were based in the Fulham office before taking over as joint franchisees.
Cook, who has been working in the property industry in the area for more than ten years, ran the sales team at Fulham for five years. She will continue to focus on the sales sides of the business.
She said: "When the business came up for sale, we had our heart set on acquiring it. We have built up an extremely loyal following of clients, we share a passion for the area and the people here and will continue to focus on always providing a first-class service."
Cook and Everton-Wallach plan to widen their activities to cover Sands End and the Crabtree area, as well as the Parsons Green and Bishops Park prime spots.
Cook continued: "Fulham is enduringly popular as it has the perfect mix of international and domestic buyers. When people move to Fulham, they tend to stay and move up the ladder. They move here for the village community, the river and parks, beautiful period properties and good schools and nurseries.
"Family houses are eternally popular, with a new trend in young buyers choosing Fulham over south of the river, due to the array of restaurants, pubs and proximity to the King's Road. I think the international buyers, post pandemic, will be back in force, adding zest to the market which has been rather dominated by young professionals in recent years."

Everton-Wallach joined the Winkworth lettings team in 2015 and will concentrate on building the lettings side of the business.
She commented: "We are really proud to be the only female estate agent office owners in the area and we have great plans to expand the business. On the lettings side, we expect to see strong levels of demand from families, students, graduates, corporate relocations and, as travel restrictions ease further, from international tenants too. With the lack of supply of homes to rent in the area, I expect that demand, and rents, will continue to rise this year.
"Towards the end of last year, we witnessed staggeringly strong demand from tenants, with multiple offers on properties that were well presented. I believe the rising rents will ensure being a landlord remains an attractive option in the face of capital growth – and we are seeing an increase in interest from investors. We are also seeing more landlords who had intended to sell, but with the market not increasing in the way they had hoped, have decided to let their property for two to five years."
Cook and Everton-Wallach have an eight-strong team across the offices at 40 New's Kings Road, Fulham, SW6 and 190 Fulham Palace Road W6.
Lucy Britton, head of talent and recruitment at Winkworth, said: "We are delighted to see that Faith and Georgia are now co-owners of Winkworth Fulham and Parsons Green, having played an important role in building the business there over a number of years.
"We have a number of franchisees who worked in the business before taking over when the time was right for the incumbent owners to sell or retire and we would like to see more professionals taking this route with Winkworth.
We are particularly keen to see more women franchisees at Winkworth. Come and talk to us if you are an ambitious and experienced agent looking to run your own business as part of our franchise network."