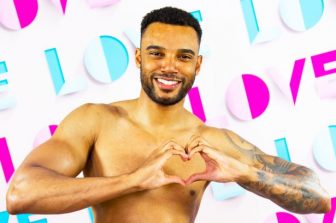 An estate agent from Croydon was one of three new contestants to join ITV2s' hit Love Island show last night.
Tyler Cruickshank, 26, joined Georgia Townend and Abigail Rawlings in touching down on the romantic reality game show during yesterday's episode.
He is the second estate agent to compete as a contestant on this year's show.
Fellow contestant Faye Winter, 26, has taken time off work as an agent in Devon in order to spend time at the villa this summer.
Before taking part in the show, she said: "I'm a lettings manager and I've got an amazing team. I go out and do valuations, win business for the company and I'll do the odd viewing and find tenants. My main role is the sales side of things."
"I absolutely love it! I've actually only taken a sabbatical from work because in my ideal world, I'd love to go back to work."
Letting agent confirmed as final Love Island 2021 TV show contestant