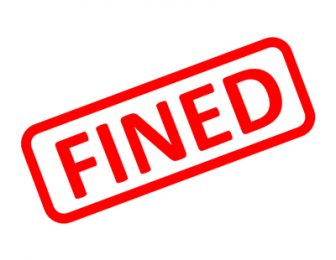 An estate agent and landlord have been ordered to pay more than £22,000 between them after providing 'unacceptable' living conditions for tenants.
Phil Davies Estate Agents, of Church Road, Leyton, was, along with Landlord Wilson Kehinde Gbadegesin, of Shooters Hill Road, Blackheath, responsible for letting a two-bedroom flat in Dagenham, which was not fit for human habitation.
Barking and Dagenham enforcement officers found a number of issues at the property, after receiving a complaint.
It transpired that the property in Butteridges Close was unlicensed, had damp and mould throughout, just one working heater, no smoke detection alarms and broken lights in several rooms.
Officers also discovered a severe infestation of bed bugs, a broken front door with faulty locks, and an old kitchen with a broken oven.
The case was taken to Barkingside Magistrates Court last month and both the agency and landlord were found guilty in their absence of offences, including failing to comply with notices and not licensing the property.
The judge ordered Gbadegesin to pay a total of £11,223.50 and Phil Davies Estate Agents was ordered to pay £11,000.
Both fines must be paid within 28 days of the guilty verdicts.
Cllr Syed Ghani, cabinet member for enforcement and community safety, said: "Nobody should be living in such unacceptable conditions, and I'm really pleased that someone had the guts to report them to us.
"We don't stand for this sort of behaviour from landlords and will continue to come down hard on anyone who refuses to provide quality living conditions for their tenants.
"I hope these fines send a warning to any other landlords who are not obeying our rules."