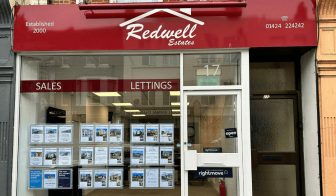 Oakfield Estate Agents has completed the acquisition of Redwell Estates in Bexhill on Sea.
Redwell Estates, a well-established local agent, was first opened in 2000 by Patrick Stapleton, after more than 30 years in the industry and at 68 years old decided to retire after a short handover period.
Stapleton said "I have really enjoyed my time working in the property industry, built some amazing relationships with clients and my staff but I am very much looking forward to having free time and spending it with my wife and family"
"Oakfield has an outstanding reputation and remains an independent local agent and is a great fit, knowing all of our clients and staff will be cherished was paramount in my decision of whom takes over."
Redwell Estates portfolio of lettings and sales will be merged into Oakfield Estate Agents local Bexhill office.
Redwell's founder and CEO, Neil Newstead, commented: "We are delighted to complement our business by acquiring anther property portfolio that is high on quality and has an expert team of people to match.
"Our company has been established for 27 years, its growth over that time has been largely organic, stemming from the referrals of our client base. The growth and development of our team has evolved hugely over the years and we are recognised as the leading agent in this area."
"This is another important step in the ongoing growth of Oakfield we will continue to expand, and we are keen to look at other opportunities to grow our business further, whilst maintaining exceptional customer service levels and property expertise."