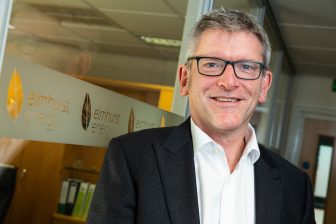 The Property Energy Professionals Association (PEPA) was disappointed to read Russell Quirk's recent opinion piece that Energy Performance Certificates (EPCs) have no value, a position that he justifies with misleading statements and views that do not reflect current public opinion.
Russell claims that energy assessor's "check a few light bulbs" which trivialises what is actually a refined and detailed assessment of a dwelling to calculate its predicted energy demand for comfortable living. The biggest drivers are the age of the property, the construction type, the levels of insulation, what fuels are used, and how heat and hot water is produced and controlled in the home.
The article suggests that the assessor themselves produce a "huge carbon footprint" just by getting to the home. This is untrue.  There are an estimated 10,000 energy assessor in the UK based in every corner of the country. This coverage means that assessors are normally local to the homes that they assess; that they are familiar with the local house types and construction methods; and that journey times are kept to a minimum. Anecdotally energy assessors tend to be very environmentally conscious individuals and frequently drive low emission vehicles as well.
It is then claimed that homeowners "couldn't give a fig about these EPCs nor their ratings" which is simply untrue, and never more so than in the context of the fuel price crisis that we are now experiencing.
Since their introduction in 2008,  well over 20 million EPCs have been issued and they cover, probably, about 50% of the 28 million homes in the UK . For a modest cost, EPCs have given home buyers and renters the ability to compare the energy performance of dis-similar homes on a like-for-like basis and receive a prediction of the cost of energy that is required to live comfortably and healthily.
The reality is that
+ EPCs have saved money. Implementation of EPC recommendations have saved UK households an average of £1000 each year. Source RAP
+ EPC ratings are now affecting property values
+ EPCs help reduce climate change. In a world increasingly concerned about environmental issues, particularly carbon emission that drive climate change,  EPCs have raised awareness and understanding that 35% of carbon emissions come from the buildings in which we live and work.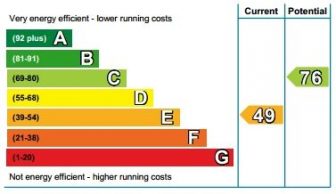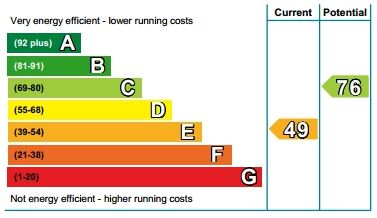 There are a number of ways of reducing carbon emissions. The best way to reduce energy consumption is by improving the building fabric. When energy demand has been reduced it is then necessary to ensure the method of producing the heat is efficient. EPC recommendations are tailored to the needs of the home and are an effective way of communicating options to the building owner. Since their introduction, the energy demand for homes in the UK has reduced by 20% (Odyssee-Mure).
+ EPCs help as we transition between fuel types. Recent world events are demonstrating that the supply chain for fossil fuels remains highly fragile, the power of OPEC has been replaced by Russia.
Whilst fossil fuels and hydrogen are all likely to have a role to play in our supply of energy for years to come there is little doubt that for fuel security, and carbon emissions, electricity will need to have a larger role. EPCs continue to be an effective tool at helping homeowners understand their energy usage, the opportunities to reduce energy demand and, in future, the ability to explore alternatives sources of energy.
Perhaps the biggest problem with EPC is that they are too cheap. What other industry can send a qualified professional to site to undertake a detailed, science-based assessment that provides valuable information about energy costs, environmental impact, and recommendations for improvement, for so little money. Perhaps if EPCs were more expensive the perception of their value would increase.
Martyn Reed is a director of PEPA and group managing director of Elmhurst Energy.