Knight Frank appoints new head of lettings in South Kensington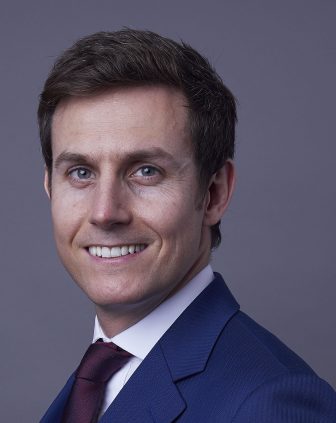 Knight Frank has appointed Mark Batty, a partner within the firm, as head of lettings in South Kensington.
Batty joined Knight Frank in 2010 as a negotiator in the firm's Wapping office, before being tasked with opening the company's King's Cross office in 2014.
Following almost five years in King's Cross, Batty was made a partner and was given the opportunity to open a second office in Southbank in 2019 where he spent two years.
In his new role, Batty will be responsible for running the lettings department in South Kensington, driving market share and managing the team of three negotiators. He takes over this role from Lucy Haynes, who is currently on maternity leave.
Batty commented: "I'm really excited about this internal move to join the highly driven South Kensington team. With my track record over the last six years of opening two offices and turning them into market leaders, I'm thoroughly looking forward to this next challenge of returning to a prestigious prime central London market and bringing my wealth of experience to a well-established team."
David Mumby, head of prime central London lettings at Knight Frank, said: "There is no doubt that Mark is a hugely valuable asset to Knight Frank. Having not only worked across a range of marketplaces and therefore accruing a broad understanding of different clients' needs, his ability to challenge himself and in doing so achieve great results for the firm is extremely honourable. I very much look forward to watching him build upon the formidable business that Lucy has achieved in our South Kensington lettings office."
LRG adds to senior leadership team
Leaders Romans Group (LRG) has made two changes to its senior leadership team with the promotion of two members of staff.
Michael Cook, formerly managing director of lettings, has been promoted to group managing director. His previous role will be filled by Allison Thompson who is being promoted from her former role as managing director of lettings south.
Cook joined the company over 16 years' ago; he was part of the original team in Romans' Basingstoke office when the branch first started trading.
Thompson started out as administrator at one of the first Leaders' branches in Brighton in 1992. She became branch manager and then area manager; she was later promoted to lettings director in 2008, before becoming managing director in 2016.
Peter Kavanagh, LRG's chief executive officer, commented: "Both Michael and Allison have grown with the business, with their career progression closely aligned to LRG's key growth milestones, and this continues to be the case as we begin an exciting new chapter in the company's ongoing success story.
"Under Platinum's ownership, we have strong ambitions for growth over the next five years, including ongoing organic growth; continuing with our strong M&A strategy; investing in technology and automation; and supporting ESG policies."
LRG is now recruiting for the role of lettings managing director south to replace Thompson.
Homesearch appoints Nikki Anderson as CMO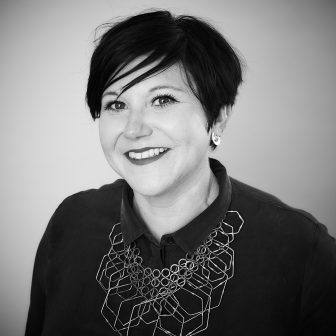 Homesearch has appointed Nikki Anderson as chief marketing officer (CMO) to lead its marketing strategy.
With 20 years' marketing and brand experience in both a client and creative agency capacity, Anderson joins the London-based firm following its recent successful completion of a £5m series A funding round with the venture capitalist firm that originally backed Zoopla
Anderson joins having previously held the position of client services director at Open Agency where she worked on an extensive portfolio of property clients.
Giles Ellwood, Homesearch CEO, said "This is the perfect time for her to join following the recent VC investment and work we have done to build a platform which boasts 24 billion data points and provides the most comprehensive insight on the property market in England and Wales."
Anderson added: "This is a company that is really looking to make a tangible difference to its customers and deliver return on investment in a property market where there is such an alarming shortage of housing stock available to agents.
"The opportunity to work in a business and on a brand with such exciting growth potential and to join such a talented, dedicated team was an absolute no-brainer."