A number of people are being pressured by their employer to work from the office during the current lockdown when they could easily operate from home, according to a new report.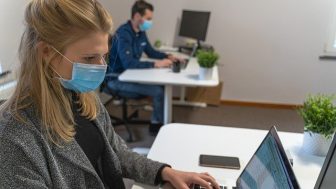 Polling conducted by the Trades Union Congress (TUC) found that as many as one in five workers are going into workplace unnecessarily amid the Covid-19 crisis.
Unions argue that many employers are putting employees at risk and increasing infection rates in communities by making them go into the office.
"No one should be forced into the office or another workplace if they can do their job from home. Bad bosses are needlessly putting workers at risk and increasing transmission in local communities," the TUC's general secretary, Frances O'Grady, told The Guardian.
The study, conducted by YouGov on behalf of the TUC, and shared exclusively with the Guardian, suggested 19% of all those still working were going into offices or other workplaces for part or all of their working week despite them being able to do the job from home.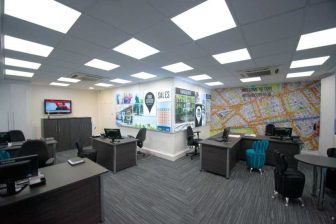 According to polling of almost 1,000 employees, pressure from bosses was the primary reason many people who could work remotely were still having to go in, with about 40% falling into that category. A little more than a quarter said they preferred being in the workplace.
The decision to keep estate agency branches open, which is a key difference between the current lockdown and the first one of March 2020, is an issue that has divided the property industry.
Property Industry Eye has been contacted by a number of agents who felt they should currently be working remotely to help protect public health during the pandemic.
Two-thirds of readers want to see estate agency offices closed, according to a recent poll.
Majority of agents do NOT support decision to allow branches to stay open