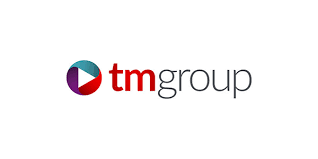 Software company Dye & Durham's takeover of the TM Group has hit a snag after a disagreement with a regulator.
Connells Group and LSL sold their their shareholding in property search and conveyancing services provider TM Group (UK) Limited last year for £91,5m. But the UK Competition & Markets Authority (CMA) has now spoken out against Dye & Durham's takeover.
The CMA's provisional review found the deal would significantly lessen software competition and recommends Dye & Durham sell TM Group.
But the Toronto-based provider has defended its position and firmly rejected the CMA's initial findings.
Dye & Durham contacted EYE yesterday to provide the following update on the CMA review of TM Group acquisition:
Dye & Durham Limited (TSX: DND) ("Dye & Durham" or the "Company"), a leading provider of cloud-based software and technology solutions designed to improve efficiency and increase productivity for legal and business professionals, today provided the following statement in response to the United Kingdom's Competition and Markets Authority ("CMA") Phase 2 review of Dye & Durham's acquisition of TM Group (UK) Limited ("TMG") (the "Transaction"):
The CMA has provisionally found that Dye & Durham's acquisition of TMG, which closed in July 2021, would lessen competition in the UK property search services market. The CMA also asserts that the only effective way to address the issues it has identified would be for Dye & Durham to sell TMG to a third party. Lastly, the CMA press release gives the erroneous impression that Dye & Durham failed to notify the CMA regarding the transaction when in fact there was no obligation to do so under applicable UK law, which provides only for voluntary notification.
Dye & Durham disagrees with the CMA's provisional findings and is evaluating its potential options. Dye & Durham complies with all laws and regulations in every market in which it operates. The Company has exercised every best effort to help the CMA with its review of the transaction, explain its benefits and offer a remedy proposal and is ready to continue to work collaboratively with the CMA going forward.
For the twelve months ended March 31, 2021, TMG's Adjusted EBITDA was approximately £7.7 million.