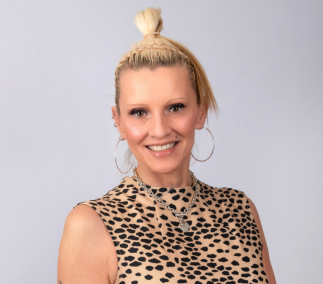 Well-known property commentator Vanessa Warwick has so far raised £11,775 in a crowdfunding campaign as she looks to 'defend' herself and counter-sue property trainer Samuel Leeds.
She is defending a claim for six figure damages by Leeds for alleged defamation.
Due to the significant expenses of this legal action, Warwick decided to start a crowdfunding campaign and is asking members of the property industry to help fund her case against Leeds who has allegedly harassed and defamed her over a sustained period. She has so far raised £11,775 in less than a week.
Warwick told EYE: "I would like to thank every single person who has donated to my CJ [CrowdJustice] campaign so far.
"Whilst I am facing anxiety over this, I believe that I have been put in a very privileged position to change the "wealth creation" industry for good.
"I am learning all about how to run a CrowdJustice campaign, and I will be providing a free support service to anyone who wants to follow in my footsteps.
"Many people of limited financial means lose money to the "get rich quick in property industry" and they don't know the routes of legal redress or think they cannot afford legal advice to get justice.
"Now they can, through this amazing CJ platform.  This is a game-changer for vulnerable people of limited financial means who have been sucked in by promises of easy riches and have lost what money they did have, or have gone even further into debt!  These people now have a way forwards for legal redress using community-driven crowdfunding to cover their legal bills."
Warwick's husband, Nick Tadd, who owns Property Tribes, is supporting her campaign.
He commented: "This man [Leeds] has issued a claim in the High Court against Vanessa for alleged harassment and defamation, and she has counter-claimed against his alleged harassment."
Tadd added "The success of Vanessa's legal and fund raising action could be another step forward in raising awareness of the un-regulated 'wealth creation' industry and protecting vulnerable consumers as well as giving them a new route of redress if services are not delivered upon.
"Thousands of people all over the property social web have benefited from Vanessa's advice and support for nearly two decades, so now is the time for us to show solidarity and support her."
You can visit Vanessa Warwick's crowdfunding page by clicking here.