Connells Group made pre-tax profits of £51.8m last year, up from £50.1m the year before, in a performance described as "resilient", despite Covid-19 closing the housing market for seven weeks.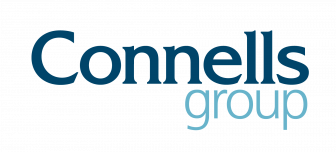 The Group reports EBITDA of £80.5m, up from £76.3m in 2019 and total revenue of £375m, down 12% on the £426.4m the previous year.
Connells, which is owned by Skipton Building Society, also reported that it had 5.5% market share.
While total house fell 16% last year, it said that this was a good performance given the housing market shut down.
Connells said it remained the largest new homes operator in the UK with almost 8,000 new homes sold.
Mortgage Services generated £10.9bn worth of lending, despite fewer house sales.
In lettings, Connells has reported a 4% drop in lettings income due to the two month period of lockdown, but the number of properties under management has remained consistent.
Survey and valuation significantly impacted by the lockdown, with volumes down 15% as surveyors were unable to carry out physical visits for over two months.
Conveyancing transactions dropped 20% year-on-year.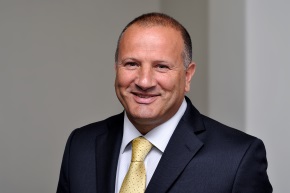 Connells Group CEO David Livesey said: "Although we started the year positively, the ongoing pandemic and closure of the housing market for two months in the first lockdown impacted business significantly in 2020. Consequently, our total Group revenue was down by over £50m year on year.
"Demonstrating our resilience and ability to react quickly to change, combined with a strong market, we recorded a healthy profit that is marginally ahead of last year, once again showing the strength in our diversified business model."
In March, Connells Group closed its branch network and head offices in line with the national lockdown, transitioning to remote working. During this uncertain period, the Group cut back on capital and discretionary spending, the Executive Board waived their 2020 bonus entitlement, and the business made use of the Government's Coronavirus Job Retention Scheme (CJRS) with 78% of its people placed on furlough.
The Group safeguarded colleagues' incomes during this time, paying all its people 100% of basic salary and commission.
The business saw a positive recovery on the initial reopening of the housing market in May, with improved activity levels buoyed by pent up demand and the stamp duty holiday.
"We are immensely proud of our people, how they have adapted to and supported the new ways of working together and the sense of unity throughout a year of national crisis," said Livesay. "It has been a massively uncertain time for everyone and we are grateful for their unswerving commitment to the business. With their support, we have pulled together to secure the safety of the team, to look after our customers and safeguard the company."
The Group continues to explore opportunities for expansion either through acquisition or organic growth, and completed on four acquisitions in 2020. Most notably, the business announced on 31st December that it had reached an agreement with the board of Countrywide plc to acquire the business.
Countrywide's shareholders have voted overwhelmingly in support of the transaction and completion is expected to occur by the end of the first quarter of 2021, subject to FCA approval and the sanction of the Court.
Livesay added: "This is an exciting next chapter for us and we very much look forward to welcoming our new colleagues into the Group.
"We believe in a well-invested high street branch network that utilises the best in technology, and we look forward to investing in and enhancing the Countrywide business for our shared success.
"We enter 2021 in good shape, with Connells Group financially strong and well poised to meet the opportunities and any challenges in the market."
LSL Property Services PLC
LSL Property Services PLC on Wednesday also reported a strong performance, with all its principal trading divisions seeing a rise in underlying operating profit for January.
Estate Agency profit for January is ahead of the corresponding period last year, with exchange income rising on record pipelines moving towards completion.
At the end of last month, LSL's residential sales exchange pipeline was more than 50% ahead of the year before.