Connells Group has finally announced that Jon Notely, the co-founder of tenancy platform Zero Deposit, has joined the company  – three weeks after Property Industry Eye broke the story.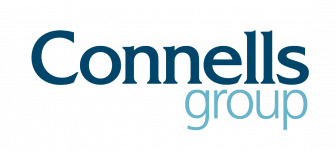 Notley confirmed to EYE last month that he has shelved personal plans in order to take on what he described as an "exciting challenge" at Connells.
He told EYE: "I am delighted to be joining the Connells team at such an important time. Opportunities like this do not come along often so it is incredibly exciting to be involved."
Notley has been appointed group integration director to spearhead the Group's integration plans, setting the framework as it looks to combine Countrywide into the business, while Connells has also confirmed that Gary Barker has joined the group as group chief technology officer.
David Livesey, Connells Group CEO, commented: "We are thrilled to have Jon and Gary on board at this exciting time for the business, complementing our senior team and bringing with them decades of experience.
"As we expand, there will be further opportunities both for our people, and for the best in the industry to join us as we shape the future of the property industry."
Well-known industry figure joins Connells to oversee Countrywide integration