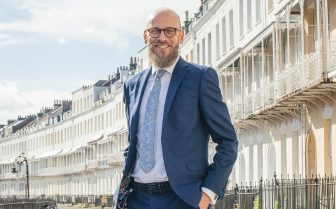 New estate agency director appointed at Spicerhaart 
Spicerhaart has strengthened its senior estate agency team with an internal promotion. 
Benjamin Jobbins has been named estate agency director for the West division covering everywhere from Guildford to Plymouth for company. 
Having joined Spicerhaart in 2021, Jobbins was previously the firm's partnership director but has now accepted the new position.  
Jobbins, 40, began his property career as soon as he left school aged 16 working as a trainee sales negotiator in Somerset before moving to London where he progressed his career to director level. 
He said: "There is a strong family feel within the business and I am delighted to be taking on this exciting role, where I will be responsible for the success of the division's profitability and growth across all income streams.    
"I am really looking forward to expanding the business by strengthening the existing team through upskilling our leaders and working with our brilliant people to reach their career potential.  
"I was covering a wide national area in my previous seat overseeing partnerships, so I'm delighted to be in a geographical area I know well and live in." 
Daniel Ansell, Spicerhaart MD, said: "Benjamin's appointment goes to show what fantastic opportunities there are for everyone here. 
"I'm sure he will continue the excellent work we have seen over the last two years with us and make a big difference in the West Division." 
LRG names new area sales directors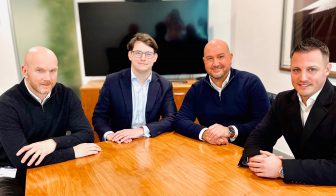 Leaders Romans Group (LRG) has appointed four area sales managers to area sales directors.
Matt Witney, Jon Hawthorne, Scott Caudwell and James Linder have each worked for LRG for over ten years: Matt Witney joined Romans in 1998 as a trainee negotiator; Jon Hawthorne followed in 2001 and James Linder in 2005, both also as trainees; Scott Caudwell is relatively new, having joined in 2011 as an Assistant Manager.
Kevin Shaw​, national sales MD of LRG, commented, "Following an outstanding performance in Romans' sales teams since the pandemic and in recognition of their contribution over many years, I am delighted to announce four very well deserved promotions to area sales director.
"Stable teams, a positive and inclusive sales culture and a passion for the business are all key factors in their success."
The new area sales directors cover the following areas:
James Linder – Basingstoke, Fleet, Swindon, Winchester, Sandhurst, Yateley
Scott Caudwell – Aldershot, Farnborough, Farnham, Camberley, Maidenhead, Uxbridge
Matt Witney – Burnham, Crowthorne, Lower Earley, Wokingham, Woodley
Jon Hawthorne  – Bracknell, Reading, Staines, Warfield
Cooper and Tanner welcome new managing director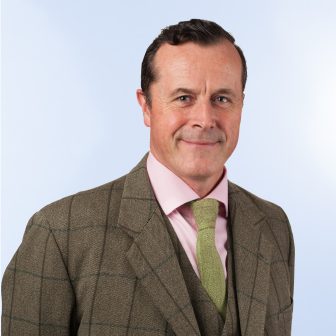 Somerset and Wiltshire based estate agents and auctioneers Cooper and Tanner have announced a change of managing director.
The previous MD Quintyn Howard-Evans stepped down from the role earlier this month, and has been replaced by fellow Director Nick Oliver.
Howard-Evans originally joined Cooper and Tanner in 1989 as a junior negotiator, working his way up through to MD over the intervening years. In that time Cooper and Tanner have grown from just three branches to eleven branches over Somerset and Wiltshire.
The company is now the area's largest and independent multi discipline agent in the region that they cover, with all aspects of agency dealt with in house.
Howard-Evans said: "Whilst I am sad to be leaving, it is time for someone else to take the reins. Cooper and Tanner have given me a wonderful work life for over 30 years and I believe that this firm – and indeed this industry – offers anyone the opportunity to achieve great things if they want to.
"The world has changed enormously in my time here, we have for example moved from photocopied details with photos stuck on to an entirely digital output. However, some things remain important – honesty, integrity and actually caring about what you do still carry huge currency in the word of estate agency and auctioneering. I am certain that the firm will continue to grow and go from strength to strength under Nick's leadership."