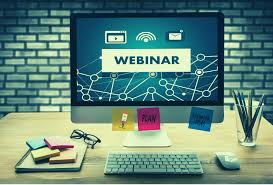 A free webinar being hosted by Goodlord will offer agents an overview of the regulatory changes they need to be prepared for this year, ahead of what's set to be an intense period of change for the market.
Robert Bolwell, senior partner at Dutton Gregory, will join Goodlord's director of insurance, Oli Sherlock, for the session tomorrow at 10am, which has been designed to offer agents an overview of upcoming deadlines and changes, and outline how they can stay one step ahead.
The Goodlord State of the Industry 2022 report revealed that a quarter of letting agents do not feel prepared for future legislation changes. Regulatory or legislative updates coming down the track include the much delayed Renters Reform Bill, the ending of the Scottish rent freeze and new short-term let rules.
Bolwell will help agents navigate these changes and answer questions live.
He commented: "This raft of regulatory and legislative updates comes at an acute time for the market. Lots of landlords are feeling the pressure of higher mortgage rates and some are choosing to leave the market, squeezing available rental stocks at a time of high demand."
"Agents who can smooth their path and ensure legislation isn't too much of a burden could play a vital role in keeping landlords in the sector. Likewise, agents who are on the front foot with these changes can ensure their businesses adapt accordingly and they aren't left scrambling to stay compliant."
Oli Sherlock, Goodlord's director of insurance, added: "There are so many changes to contend with right now, so we hope this overview and an opportunity to hear Robert's legal wisdom will be a valuable resource for agents facing a busy six months in the legislative calendar."
Sign up to the webinar here.