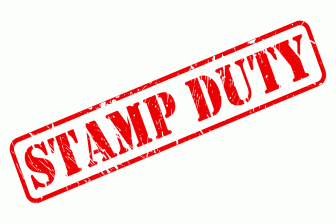 The chancellor Jeremy Hunt should use today's Budget announcement to introduce targeted changes to stamp duty, according to the National Association of Property Buyers (NAPB).
Many people operating in the housing sector believe that Hunt's statement will be crucial, and the NAPB would not disagree.
Spokesman Jonathan Rolande said: "The market remains on a knife edge, and is still feeling the impact of the botched Truss/Kwarteng statement.
"That's why it's absolutely vital the Chancellor delivers measures that support the market and ensure we don't end up with a massive house price crash.
Setting out the measures the NAPB would like to see, he continued: "There are many ways the Chancellor could better utilise stamp duty. Around £1bn a month is paid by homebuyers but despite tapering and exemptions for most first-time buyers, the system needs a total overhaul to make it fairer. Overseas buyers currently pay UK stamp plus 2% – we'd like to see an increase to generate revenue and help level the field for local buyers.
"Mr Hunt could also look to reduce stamp duty in areas of deprivation to encourage investment and  offer Stamp Duty relief to pensioner-sellers moving down market to homes with fewer bedrooms. This could free up much-needed larger homes for families.
"We'd back moves to offer tax incentives to landlords who upgrade energy saving measures to save their tenants money on heating.
"The chancellor should also look to increase taxes on land sold for development and invest it in local improvements and infrastructure.
"And we'd also like to see Mr Hunt make it unprofitable to land-bank. This would encourage developers to build on approved sites with hefty taxes on vacant plots."
The call has been backed by the HomeOwners Alliance, who campaign on behalf of homeowners and those who aspire to own.
CEO Paula Higgins said: "We fully support the recent reforms to stamp duty over the last years so that first time buyers do not have to pay stamp duty and there is a lower rate for those buying a home to live in. But we cannot deny the reality that stamp duty is a hefty upfront tax on transactions that stops people from moving. Let's  scrap stamp duty for everyone buying a home to live in. Not only would this simplify the system, it would mean that people could move home when they want as well as it being a big boost for those who are thinking of downsizing.
"Affordability is a huge issue for those wanting to buy a home to live in and can't. There is no easy fix but the government needs to take this seriously and work with the lenders, developers and local planning authorities to publish a succinct plan. The first step is to stop the revolving door of housing ministers which we have seen for the last 20 years. "
The NAPB say there is concern among many in the property market that the Government was taking their eye off the ball when it came to housing.
The association stated in a press release: "With so many pressures on the Chancellor will he be focussing on The Energy Price Guarantee, childcare, food price, fuel duty and Corporation Tax and, like so many before him, taking his eye off the property market? That's our big fear.
"He must remember that even though it is distorted, inherently unfair and on a knife edge, the UK property market provides the Exchequer with enormous amounts of cash, pension funds with money to pay the elderly and a roof over the heads of most of us.
"The gap between wages and house prices has widened from 3 times the average wage, for an average home, to 14 times currently. Deposits are near impossible to save as rocketing rents eat the spare cash of those striving to save for a home.
"For those in the industry, or those who watch it closely it is clear that there is growing dissatisfaction and disenfranchisement from young people who look on with despair at the generations above them who have accumulated so much of the property market."