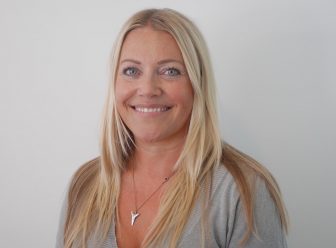 Henry Adams appoints Amy Smith to lead East Wittering branch
Henry Adams estate has announced that Amy Smith has been promoted to become the branch manager of their East Wittering office.
Smith joined Henry Adams in 2004 as a trainee negotiator at the Bognor Regis branch. She then spent 10 years with the company's south coast offices, joining East Wittering in 2014.
After a brief interval as a travel agent, she returned to Henry Adams in 2021 as a senior negotiator at the East Wittering office under the management of Ben Green, who has relocated just along the coast to take over the company's Middleton on Sea branch.
Smith said: "I'm looking forward to building on the many lovely relationships we have with clients in this area. We have a lot of repeat clients who we've moved two or three times over the years as they come back to us when they next want to move. We've got to know them at different stages of their lives which is one of the most satisfying parts of the job.
"We have a great team with Kayleigh and Jill. Together we enjoy being able to help people by really understanding their plans and then guiding them through the selling and buying process so they can move on with the next chapter in their lives as they settle into their next home."
Gareth Overton, head of residential sales at Henry Adams, added: "This is a well-deserved promotion for Amy. I know she will continue to build on the success of our East Wittering office, having played such an important role in achieving record results over the past months and years.
"She brings empathy, enthusiasm and dedication to the role and I'm sure will be a winner with all our clients throughout the area – past, present and future."
Fine & Country announces senior appointments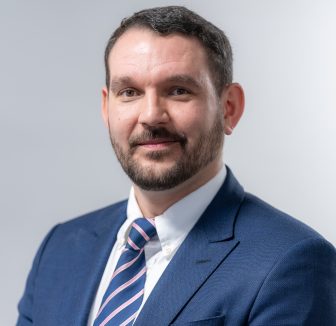 Fine & Country has its sights set on further expansion within the UK and abroad, promoting Daniel Harrington as the new managing director of Global Growth.
Harrington joined Fine & Country over seven years ago and has been involved in the brand's expansion within the UK ever since.
He started with the brand as a regional business development manager (BDM) in 2015, three years later moving up to national BDM, before shifting his focus onto London and international growth and then being appointed as head of growth. He now steps into the role as managing director – global growth, working alongside Nicky Stevenson, MD of Fine & Country UK.
Many of the licensees who are currently in the network were introduced to the brand by Harrington over the past seven years.
He commented: "I have had the opportunity to be a part of the brand's rapid expansion within the UK, however, I now want to use my expertise and knowledge to replicate that success within other regions over the world.
"Fine & Country already has an international presence with agents across several European countries, as well as regions such as Thailand, Australia, and South Africa. Our plans for 2023 are to focus on growing the brand significantly in countries where we already have a presence, while targeting 10 new countries that meet our network's strategic demands and have bourgeoning prime property markets.
"Further global growth of the brand and network will provide our offices with a wider net of possible referrals, along with more choice for buyers looking for international premium properties."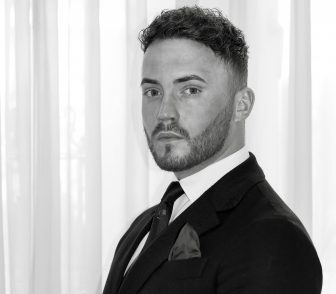 In addition to Harrington's new position, the brand has also appointed Ashley Harwood as one of the brand's new business development managers.
Harwood joins a rapidly growing team, and will be working alongside Gaven Swan, who is a senior business development manager, and Nikki Wilson, business development manager in Spain. Harwood is no stranger to the brand, having worked within the Fine & Country network for the past seven years.
Harwood said: "After many successful years of working for a standalone Fine & Country office, I feel this appointment provides the ideal opportunity for me to grow and develop my passion for the brand and model, to motivate, develop and inspire other individuals and their offices to maximise their true potential and business opportunities, prior to focusing my attention on the development and growth of the international property markets."
The Nottingham adds to BDM team with appointment of Samantha Watts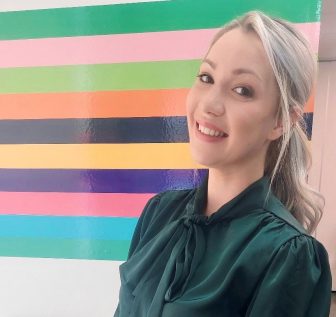 The Nottingham has evolved its BDM team further with the arrival of experienced Samantha Watts to cover the South West of England.
It comes just a few weeks after the building society appointed ex-Coventry Building Society BDM Richard Goodman to support brokers in the East Midlands region.
Also, a former Coventry BDM, Watts previously held the same role with TSB and has been a mortgage adviser with Mortgage Advice Bureau.
Watts said: "I was attracted to The Nottingham because of its history of, and desire to, make home ownership achievable for all.
"What's also great about the building society is the ability for BDMs and brokers to be able to work closely with underwriters, taking a bespoke look at cases and always trying to get a successful outcome where we can.
"I'm dedicated to utilising my skills and experience to help brokers get the best results for their customers, something which I'm sure will be helped by our wide range of products and positive lending criteria."
National sales manager, Deborah Reeves, added: "We're delighted to welcome Samantha to The Nottingham and are excited about the positive impact with brokers we believe she will make."