Savills appoints new head of office in Cirencester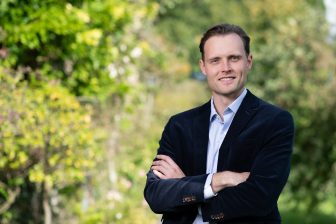 Savills has appointed Tom Waltham to head up its residential sales and lettings office in Cirencester.
Waltham has worked in the residential property sector for 12 years, specialising in the sale of prime property. He has held senior positions for both local independent agencies and national and international firms.
His appointment bolsters a highly experienced Savills team of residential experts operating across the Cotswolds, with offices in Banbury, Cheltenham, Stow-on-the-Wold and Oxford, as well as Cirencester.
Waltham commented: "The real estate sector is fundamentally about people and relationships, and Savills is well-known for providing its clients with the best advice and service.
"I have many years' experience buying and selling some of the finest homes within the commuter belt, a fast-paced and often competitive market, and look forward to applying this expertise within the Cotswolds. I am lucky to be working with an established and incredibly well-connected team of experts here in Cirencester and am thoroughly enjoying getting out and about, meeting clients and settling into the local community."
Charles Elsmore-Wickens, head of Savills residential business in the Cotswolds, added: "I was impressed not only with his [Waltham's] track record, but, more importantly, his approach to business, which fits very well with our values and direction of travel. He is already proving an asset to our market-leading team of experts."
Nicky Partridge joins Connells Group Land and New Homes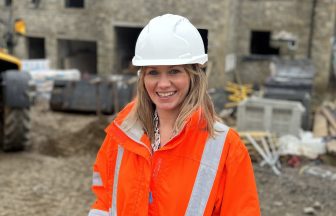 Connells Group Land and New Homes has appointed Nicky Partridge as a director for the North of England and Scotland.
Beginning her career at Countrywide almost 20 years ago as a senior branch manager, she then took on the role of senior manager at Preston Baker for nine years before joining  Sequence Land and New Homes three years ago.
She said: "Enjoying the buzz of new homes. It is a very varied brief. I enjoy everything from selling the land – the start of the journey – to assisting with viability pricing while units are in planning, to implementing marketing strategies to successfully sell both off plan and built new homes units. It's great to be involved in the whole journey and finding the development land is key."
Open Property Data Association appoints new executive committee member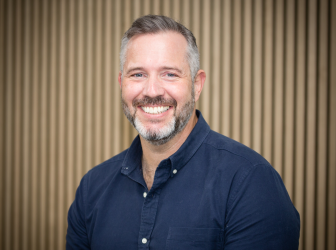 Open Property Data Association (OPDA) has expanded its member executive committee with the appointment of Nick Chadbourne, CEO of LMS.
As a trade association, the OPDA wants to change the way people buy and sell properties by developing open data standards and encouraging transparent data sharing across the mortgage and wider property industry. It aims to get to a position where every company, in every part of the mortgage and property chain, hosts data transparently online.
LMS' CEO Nick Chadbourne has joined OPDA's executive committee to help drive forward these aims.
OPDA's executive committee is comprised of 14 industry leaders, technology innovators, and organisations committed to driving positive change. It includes mortgage lenders, property and proptech firms, conveyancers and estate agents.
Chadbourne commented: "With principles of collaboration, innovation and digital transformation at its core, the OPDA is perfectly aligned with LMS' vision for the industry. We're committed to driving positive change and making the entire conveyancing journey efficient and customer centric. This is the key, but it cannot be done without having a fully cohesive data approach. The OPDA will be vital in that. Having been an advocate for such collaboration for so long and putting it at the heart of LMS, I'm delighted to be a founding executive member and look forward to work we can all do together."
Maria Harris, chair of OPDA, added: "The OPDA launched in June this year to transform the way we use data to buy and sell houses. We have been looking for members who understand our vision and who are also passionate to achieve the change we know is possible. LMS has been on its own drive to digitise and change the process for the better, so Nick Chadbourne is a perfect complement to our Executive Committee.
"Transforming the property sector through digital thinking and data-led solutions needs influential industry firms to lead the way, so having Nick bring his expertise, knowledge and undoubted influence will be hugely beneficial.
"Nick will be a valuable addition to a dynamic team that shares the common values of transparency, data quality and innovation. Together, we are driving positive change and intend to create tangible benefits across the whole of the mortgage and property industry."