Knight Frank bolsters Prime lettings offering across north London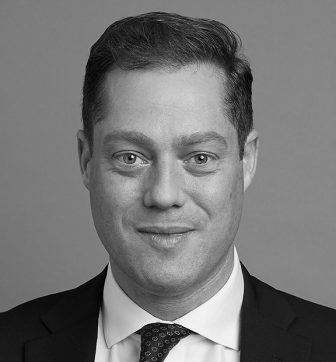 Knight Frank has appointed Jared Kilgarriff as head of lettings in its Hampstead office, following the move of Mumzad Soobhany, an associate in the firm and formerly lettings manager in the Hampstead office, into a newly created roaming role working in the prime rental market across north London.
Kilgarriff joined Knight Frank in 2018 as an associate, following five years working for an independent agency in prime central London. Since joining Knight Frank, Kilgarriff has worked in the Tower Bridge and Southbank markets, becoming a partner of the firm in 2022.
In his new role, Kilgarriff will run Knight Frank's lettings office in Hampstead and will be tasked with leading the team of negotiators and further building on the firm's strong market share in the area.
Kilgarriff commented: "I'm so pleased to be leading a diverse, driven and talented team who have years of experience working in the local market. We are delighted to rent all types of property from small flats to large family homes as our local office provides any support required. The team and the wider network of local and global offices are engaged and motivated to assist with sourcing further business to provide the very best service to our clients and applicants."
Soobhany said: "Matching people to property is what I love to do and I am very excited to have the opportunity to be listing and renting the some of the best properties in North West London in a new, highly specialised manner."
Jon Reynolds, regional partner at Knight Frank, added: "Jared has proven himself to be a highly valued member of the Knight Frank team since his appointment in 2018 and we are delighted that he will now bring his excellent track record and customer care to our Hampstead office.
"We are hugely excited by the creation of Mumzad's roaming role, which replicates the success of this position in our sales team. Mumzad will be able to better provide a bespoke service for clients, providing a single point of contact across north London to customers whose properties may not fall within the catchment of one Knight Frank office."
Eddisons launches South Yorkshire valuation team with director appointment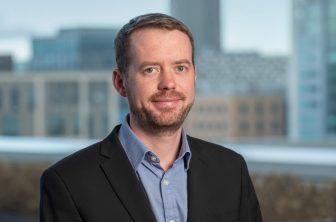 Eddisons has appointed Michael Goodare as valuation director, based in its Sheffield office.
Joining from Knight Frank in Leeds, where he spent six years, Goodare will establish a dedicated valuation team based in Sheffield, expanding and diversifying Eddisons' service offering in the region.
The new team will complement the firm's seven-strong Leeds-based valuation team and provide valuation services across South Yorkshire and the North Midlands, as well as covering the wider Midlands, Yorkshire and Humber areas. Nationally, Eddisons' valuation division now employs more than 100 people.
Adrian Lunn, who heads Eddison' Sheffield office, said: "Valuation is an area of growing demand for us and we are thrilled to have Michael on board to build our new in-house team here in Sheffield.
"We launched our office in the city two years ago since when we have forged ahead, investing in talented people and continuing to expand our range of high quality expertise and services to our clients. We are now a team of 16 and look forward to making new hires in the coming months as the valuation division grows."
Goodare commented: "With ten years' experience in the Yorkshire market I'm looking forward to being based in my home city, as well as to working alongside new colleagues and strengthening Eddisons' position in the South Yorkshire market, providing dedicated property advice to both new and existing clients."
Crest Nicholson appoints William Floydd as finance director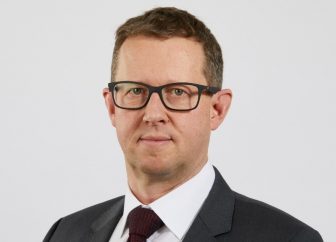 As previously announced, William Floydd joined Crest Nicolson on Monday as group finance director (GFD) designate. This follows the announcement on 11 July 2023 of Duncan Cooper's intention to resign as GFD.
Floydd, a chartered accountant, succeeds Duncan Cooper, whose departure was announced in July. He will be leaving the group on 13 December 2023.
Floydd's most recent roles were as chief financial officer at Watches of Switzerland, Rank Group and Experian, UK and Ireland Region.
The housebuilding firm's chairman, Iain Ferguson, said: "Bill has extensive experience as a chief financial officer within the public listed company environment. We very much look forward to working with him."