Bond Wolfe Auctions announces new COO
Bond Wolfe Auctions has appointed Sue Randell to chief operating officer.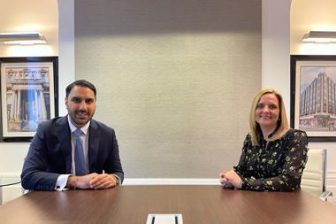 Randell, who first started in the business as an office junior in 1992, has been promoted from operations and marketing director to COO at the firm.
She began her career within the Bond Wolfe group of companies at the age of 16 and worked her way up the residential and commercial agency team before moving into the auctions department in 1999.
Randall commented: "I have worked with the current team at Bond Wolfe Auctions since 2007, when the auction department merged with Bigwood which was acquired in 2006.
"Together, we have built what is arguably the UK's most successful auction business. When we launched Bond Wolfe Auctions in January 2019, it was with a record breaking and award winning team with over 300 years of combined property experience.
"I am very honoured that the board of Bond Wolfe Auctions has placed its trust in me, and I look forward to helping the business grow in 2021 and beyond."
Gurpreet Bassi, chief executive of Bond Wolfe Auctions, said: "This was one of the easiest decisions to make and the shortest board discussion in history.
"Sue is part of the DNA of Bond Wolfe Auctions and she understands every single facet of how we work and who we are, and she shares our aspirations."
Lee Baron announces promotions for Rafael Jacobs and Danny Cardosi
Lee Baron, a specialist in all aspects of property management across all sectors, including mixed-use residential, has announced the promotions of Rafael Jacobs and Danny Cardosi to associate director and senior surveyor respectively.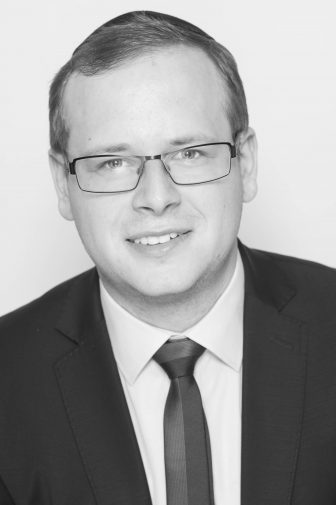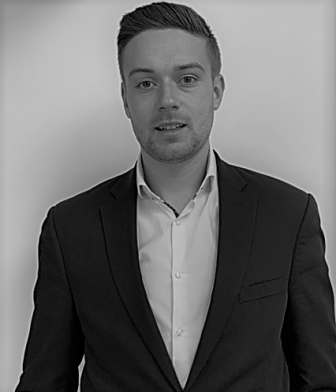 Jacobs' promotion will see him assisting the directors and executive board in overseeing the day-to-day running of the Capreon portfolio and actively managing several of Lee Baron's trophy management assets, including CIS Tower, 5 Wigmore Street and Kao Business Park.
Cardosi will assist with overseeing the running of the London portfolio and with the further expansion of the London team and its clientele. He will continue to take a prominent role in sourcing asset management and investment opportunities for the firm.
Lee Baron chief executive officer Carl Whayman said: "Both Rafael and Danny have made terrific contributions to Lee Baron during their time here. It has been a pleasure to see them grow and develop from graduates into highly regarded property management consultants and surveyors.
"We are confident that they will both step up to the plate in their new roles. It makes me very proud to see young talent climb the ranks at Lee Baron."
Places for People will welcome new Chair Richard Gregory OBE
Places for People Group has announced that Richard Gregory OBE will become new chair at the end of January following the departure of longstanding incumbent Chris Phillips.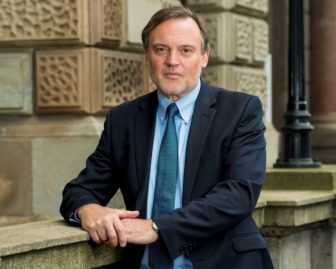 Gregory is an experienced chair and non-executive director across private and public sectors. He is senior advisor to Virgin Money UK PLC, formerly the Clydesdale and Yorkshire Banking Group, where he was senior independent director and risk committee chair. He is also chair of Together Personal Finance, the specialist lender.
Former roles include chair of Chesterfield Royal Hospital FT, interim chair of Derbyshire Healthcare FT, director of the Foundation Trust Network, deputy chair of the regional development agency Yorkshire Forward, chair of Science City York, chair of Sheffield Hallam University and a board member of Business in the Community.
His executive career was in ITV where he retired as managing director broadcasting of Yorkshire Television. He was awarded an OBE in 2004.
Gregory said: "As I take up the post we'll be moving into a challenging commercial landscape, navigating our way through a post-Covid future; I look forward to taking our business forward through this with a commitment to creating more, much needed affordable homes across the country, and delivering on our vision of a zero-carbon future. I'm delighted to be joining an organisation with such a strong social purpose and impact"
Having served on the group board for 14 years, 10 of them as chair, Chris Phillips will stand down on 31 January.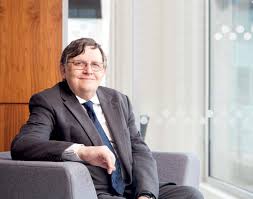 Phillips oversaw progressive changes during his tenure, including welcoming Places Leisure to the Group and the expansion of its affordable homes businesses.
He commented "I have found it a privilege to have been involved with the group over the past 14 years most recently as chairman.
"I have enjoyed the support of my fellow directors, staff and stakeholders as we have worked together to improve the level and variety of services to our customers in an endeavour to deal with some of the housing and social problems which beset our nation.
"I would like to wish all the team every success and look forward to watching the next phase of the Group's development."