The UK government's decision to extend the ban on evictions in England and Wales last Friday came as little surprise, especially as the Scottish government had already announced an extension north of the border earlier in the week.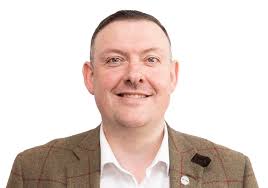 Bailiffs are not permitted to carry out section 21 evictions until after 21 February due to the lockdown. But there is growing concern among buy-to-let landlords that the government may decide to prolong the existing ban on tenant evictions beyond next month – particularly if the current lockdown is still in place.
"Although the ban will be reviewed in late February, it could well be extended further," said Neil Cobbold, chief sales officer at PayProp.
A further ban on evictions prevents landlords from removing tenants during a challenging period.
Cobbold continued: "Landlords with tenants in serious arrears will be disappointed to see their repossession options limited again with little to no financial support to cover their lost income."
However, eviction action is only being deferred. As well as antisocial behaviour or domestic violence, landlords can now seek eviction when arrears total more than six months' rent – an amount that now includes arrears that have built up since the beginning of the first lockdown.
Cobbold added: "Letting agencies can help landlords navigate the latest evictions ban by making them aware of the new rules, helping them to organise affordable repayment plans and keeping a digital record of all payments to assist with future eviction cases and providing them with access to a dedicated evictions specialist as a last resort for when the ban is lifted."
But Labour leader Sir Keir Starmer is urging the government to extend the evictions and repossessions ban in England and Wales beyond next month, with a view to ensuring that tenants are protected during the current lockdown.
Momentum co-chair Andrew Scattergood described Starmer's demands as "a step in the right direction".
Somewhat worryingly for many BTL landlords, he added: "Evictions must be banned until the end of the pandemic with all Covid rent debt forgiven."