Spicerhaart appoints new lettings director to support growth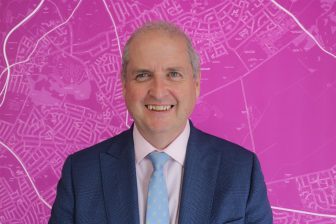 Spicerhaart has announced the first of two new lettings directors to support its £30m expansion programme.
Liam Davorn, 57, has 30 years in the profession and joined haart a decade ago as senior branch manager at the South Woodford lettings branch, working his way up to area director for Metro.
Davorn said: "Good management is so important within this role. I'm looking forward to empowering others and helping them make the most of the opportunities that will arise as we grow.
"I've watched many of my team blossom and achieve high results throughout their career and one thing I've taught them stays clear throughout: you must enjoy something to thrive in it. If you're not having fun, you've got it wrong."
New lettings managing director, Satwant Basi, will be spearheading this expansion and ensuring that this internal development continues throughout the company.
Satwant said: "Liam has been an integral part of the businesses growth during this time. Having led his Metro area to a number of company awards I am incredibly happy that he is now taking responsibility of the Orion Chapter and taking it to the next level. I very much look forward to working with Liam to deliver on our very exciting plans for the future."
Former head of Chestertons training joins Fine & Country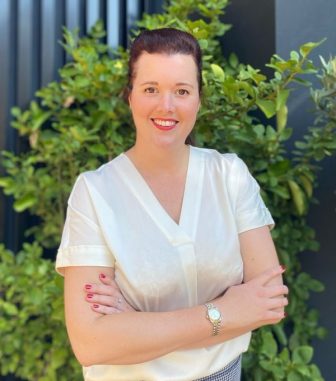 Former head of the training department at Chestertons, Sinéad Conlon, has joined Fine & Country to build her business as a director in South Kensington and Knightsbridge.
Conlon has been in the industry for around 15 years, starting as a negotiator in Park Lane and working her way up the ladder to be the top lettings broker, running a team and working on some amazing sites in Battersea Power Station and Nova Building, Victoria.
Following a period in the front office providing effective recommendations relating current and future development strategies while supporting teams for future growth, Conlon was given the opportunity to head up the training team at Chestertons, but has noe decided to change career path.
She said: "It sounds cheesy but Fine & Country was a 'serendipity moment'. Fine & Country came at the time when I wasn't thinking about starting my own business and the brand was so enticing and the future of the industry was changing, I thought this is a challenge that I need to accept and thrive in!"
Fraser Allen Estate Management welcomes two new members of staff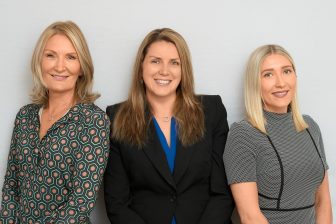 South West based property management firm Fraser Allen Estate Management has recruited two new staff as part of its expansion plans.
The two new staff members are Alice Baker, 27, from Cheltenham and Carol Gaston, 58, from Lanwern, Wales.
Baker will be employed as property services manager, whilst Gaston will be taking on the role of property coordinator. The team will work on a hybrid model, both from an office and working from home.
The company, which currently manages blocks of flats in Bristol, Bath, Wiltshire, Stroud, Cheltenham and London, now has 30 blocks on its books.
The firm's founder and managing director, Jodie Fraser said: "I am absolutely delighted with our new team members. They have both brought new energy to the company as we grow. I would love to expand the business even further into Bath, Swindon and along the M5 corridor to Worcester and maybe even to the Birmingham/Shropshire areas. I can't wait to see where the future takes us as a team."