Chestertons has released their financial results for the year 2020.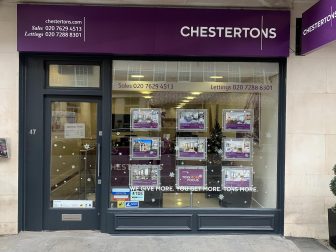 In a year with upheaval like no other, the London-based estate agency still managed to report revenues higher than any other year in their history.
Chestertons has announced that revenue increased by 6% in 2020 – the fourth consecutive year of growth, with revenue from its lettings division up 8% and from its sales division increased by 7%.
Speaking on the results, Salah Mussa, chairman of Chestertons, commented: "The business has proved itself to be highly resilient and capable of delivering growth in the toughest of markets and the most demanding of conditions.
"We are expecting 2021 to be another challenging year but we are confident that the market will quickly return to normality when restrictions eventually ease and Chestertons will be best positioned to continue to deliver industry-leading results."
The company is keen to point out that Chesterons sold more prime London properties than any other agency, according to figures provided by LonRes.
The network for London agents says that Chestertons increased its market share and sold more properties than any other agent in prime London in 2020, selling 11.8% of all properties sold in the region, compared to 10.6% in 2019.
Figures also show that in the space of four years since 2017, Chesterons has also increased its market share in prime central London region from 6.6% to 8%.
Chestertons' chief executive, Guy Gittins, commented: "To have successfully navigated our way through one of the most challenging years in living memory and deliver a fourth consecutive year of organic revenue growth is an achievement of which we are incredibly proud and testament to the relentless hard work and dedication from every single person at Chestertons.
"The team's determination and willingness to adapt, combined with Chestertons' progressive culture, continues to drive the business forward and was recognised by our winning of Lettings Agency of the Year at the recent Resi Awards and also by LonRes when they confirmed we had sold more properties in Prime London than any other agent in 2020."