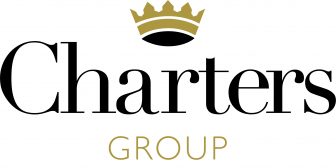 Charters Group has acquired St Moores Lettings and Property Management in Southampton in a move that will substantially enhance the Charters Lettings portfolio.
Robert Mott, chairman of Charters Group, started his estate agency career with St Moores in the 1990's and continues to enjoy relationships with clients forged during that time.
"Naturally we're delighted to welcome Charters' acquisition of St Moores," he said. "Our association spans many years and our mutual successes have been exciting to watch. I'm also proud that the superb systems and operational practices I've implemented in my businesses were based on the groundbreaking processes developed by St Moores many years ago."
Karen Bowditch, managing director of St Moores, commented: 'It's wonderful to see what Robert has achieved during his career and I couldn't be happier knowing that my business will be in safe hands in what is a very natural fit. It is becoming increasingly difficult for a small lettings business to keep up to date with the swathe of legislative changes within the industry, and it gives peace of mind knowing that Charters robust systems and procedures will ensure ongoing compliance for our landlords.
"I'm very happy to be remaining on board following the acquisition and I'm looking forward to joining the Charters family."
The St Moores acquisition will see some 400 lettings properties brought over to the Charters Lettings fold, which stands at over 2,000 managed properties, further enhancing the agency's growing lettings portfolio and augmenting its ongoing acquisition growth strategy.