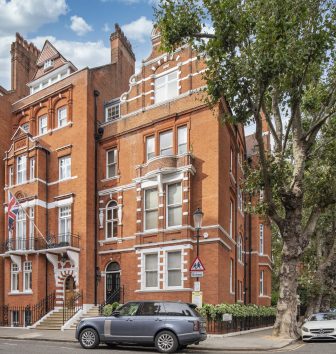 Beauchamp Estates has sold the £19.75m 6,504 sq ft five-bedroom London residence of the billionaire Hariri family in Cadogan Gardens, close to Harrods in Knightsbridge, to a wealthy Lebanese buyer.
The property has been sold on behalf of the billionaire Hariri family, one of the wealthiest families in the Middle East, of whom Rafic Hariri and son Saad Hariri have both served as prime ministers of Lebanon.
In 2014, the Hariri family purchased the grand Knightsbridge house in Cadogan Gardens, the corner property has the benefit of overlooking and providing direct access to the large landscaped communal gardens.
The house is one of just seven properties in Cadogan Gardens that has remained as a full house, with many of the other original mansion buildings now turned into apartments or duplexes over time.
Gary Hersham, founding director of Beauchamp Estates, said: "Beauchamp Estates has sold this extremely refined London home of the Hariri family to an ultra-high-net-worth Lebanese businessman who wanted a super-luxury London home for his children to live in. London is the international capital of the world and Knightsbridge, on the doorstep of Harrods, is the place to be in the capital.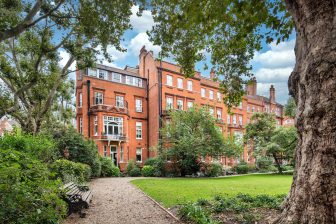 "London's super rich buyer market has continued to be extremely buoyant during the course of the first six months of 2022. We have seen a flurry of deals for London properties priced over £15m, earlier in the year many buyers were UK based buyers as international flights resume, we are seeing the return of wealthy international buyers as this latest Knightsbridge deal in Cadogan Gardens underlines."
Jeremy Gee, managing director of Beauchamp Estates, added: "Since the start of 2022 there have been a wave of deals for prime London homes priced above £10m with the lion's share of deals done in the £15m to £25m price bracket.
"This year, especially as international buyers have started to return to the capital, the top five locations for super-prime deals are Knightsbridge, St John's Wood, Kensington, Belgravia and Chelsea. The traditional neighbourhoods of the super-rich are once again the locations for the majority of top end deals."