Ascend Properties has acquired Warrington-based NW Estates, for an undisclosed sum, as part of its ambitious growth programme.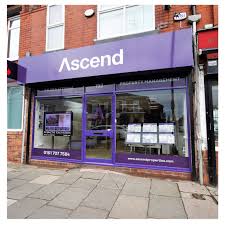 The company, which operates from offices in Manchester, Liverpool, Leeds, Wolverhampton and London, plans to treble in size over the next three years.
The agency, which has declared itself "open to acquisition opportunities", wants to add of up to 12 more locations within three years.
NW Estates currently has 320 homes under management and these will be added to Ascend's portfolio of 10,0000 Build to Rent properties under management.
Following the acquisition of NW Estates, Ascend's managing director Ged McPartlin said: "It's a great local brand with fantastic people working within it and that all remains as is.
"We'll add our secret-sauce to it and benefit from the economies of scale that the larger Ascend business provides. Our marketing and approach to technology support will really supercharge the branch now."
In terms of Ascend's expansion plans, McPartlin added: "If you have a winning, profitable formula even in uncertain times, you can have confidence in expansion even if some estate agencies may want to call it a day given the bumpy ride the industry has had of late."