More than half of existing property buyers with an agreed deal in place plan to try and renegotiate the purchase price if they fail to complete the transaction before the stamp duty holiday ends, according to a fresh poll.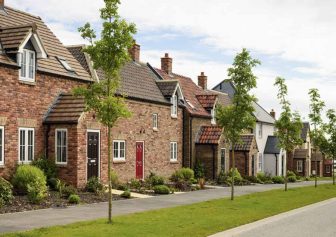 The study, undertaken by Knight Frank, found that 52% of respondents to its latest market sentiment survey would attempt to renegotiate the price of the property they have agreed to buy if they miss out on the stamp duty tax saving.
The survey of more than 500 clients also found that 35% of respondents would not pull out of a deal if it was not going to complete before the stamp duty holiday ends on 31 March.
Nevertheless, 87% of respondents unsurprisingly want the chancellor Rishi Sunak to extend the stamp duty holiday in the Budget next month, while a quarter of those who think the holiday should be extended suggested it should be tapered to afford extra time for buyers to complete.
Just 12% of buyers will pull out of their transaction if it does not complete in time for their stamp duty exemption, according to the research.
Other survey findings show that 36% of respondents are more likely to move in the next year as consequence of the latest lockdown, with 19% are less likely to do so.
Some 37% of people think their house value will rise between 1% to 5% in the next year, while 42% of respondents said they would use virtual viewings more often as part of their property searches even after the requirement to do so ends.
According to the poll, the latest lockdown appears to have reinforced trends that emerged after the market reopened last May, with the search for space, more open green space and the ability to work from home remaining at the forefront of people's minds.