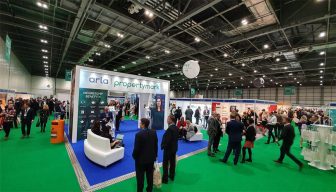 The rescheduled date of the 25th ARLA Propertymark Conference and Exhibition takes place next week, with just a few tickets remaining for the event.
Originally due to take place in 2020, the conference was put on hold. All existing ticket sales have been carried forward to this new date, with more available to book but there are not many left.
The programme updates on key issues that are subject to change through political will, party manifestos and ministerial speeches, while a roundtable discussion of key leading figures from NRLA, Propertymark, Generation Rent and The Times will analyse likely next steps for Section 21, lifetime deposits and the Renters' Reform agenda.
Mary Portas, high street retail expert, and Nick Wheeler, entrepreneur and founder a of Charles Tyrwhitt Shirts are the big-name keynote speakers, sharing insights, advice, and business acumen.
Alongside the conference, there will be plenty of activity in the exhibition hall, where delegates will have the opportunity to meet exhibitors offering services from across the private rented sector spectrum which this year includes the Home Office Right to Rent team.
Maxine Fothergill, ARLA Propertymark president, commented: "We have waited a long time to stage this conference and our plans have grown throughout! The 25th ARLA Propertymark Conference & Exhibition promises to be the best one yet packed with industry insight and perception, teamed with delights and surprises to make sure that our delegates have a really memorable day.
"Some of our delegates have waited a long time for this (although we still have a few tickets remaining so don't miss out) and we can guarantee that attendees will have a really fantastic day, enjoying themselves and making contacts but also taking away learning that will stay with them throughout their day-to-day practice."