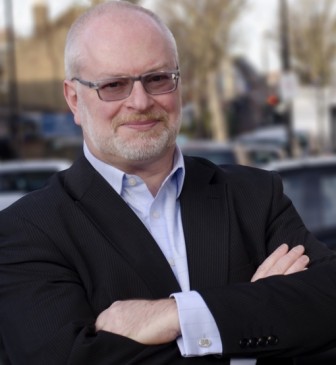 Two years ago, I predicted that Covid would be the biggest driver of change in the estate agency industry since the emergence and acceptance of the internet.
Two years later, change there has undoubtedly been but government intervention by way of the job retention scheme and stamp duty holiday generated something of a boom market and the majority of agents simply reverted to type and took advantage of the marketplace that was artificially created.
Today we are facing a different set of challenges, an economic quagmire created by a combination of factors, many of which are global and not controllable by UK policy alone.
Many will blame Brexit (for almost everything) and we have a war in Ukraine with the costs of staples such as fuel and food rising dramatically and impacting on all sectors of the economy.
The Bank of England has raised interest rates to try and curb inflationary pressures – now running in excess of 10% per annum – but has to be careful not to end up stifling growth which is the only way we can effectively break clear of the likely recession we are now facing.
Politically the UK is currently rudderless with a leadership election underway that will result in a new Prime Minister. A Prime Minister who is likely to try and take short term interventionist and populist measures with an eye on a General Election in two years time. This may help the economy in the short term but runs the risk of adding to our debts and ability to invest for the future. We also have an opposition that has simply gone missing in action.
Unemployment has not, as yet, risen but pressure on providing higher wages to deal with the rising cost of living is immense and consumption of goods and services is slowing, both of which could see the dole queues start to lengthen. According to the Office for National Statistics we currently have historically high levels of employment – it remains to be seen whether this can continue.
Not a great picture and one that the housing market will not be immune from. The latest reports show house price inflation slowing and levels of available stock increasing as demand weakens. We are almost certain to see some readjustment of property prices in the coming months if the market is to continue to operate at reasonable volumes.
In the UK we have one of the slowest transaction times for moving home in the world with sales now taking over 22 weeks on average from agreement to completion. A combination of poor systems, poor communication between key stakeholders and a lack of real investment in technological improvement all contributing.
There have been some changes since the initial Covid pandemic emerged and some businesses have taken the opportunity to look to the future in a different way but, as I've already suggested, too many have not.
If we now have a period of economic uncertainty and decline, I expect that those who haven't, or who fail to adapt, will not be as lucky as they were during the pandemic, as the levels of Government support are not likely to provide the comfort blanket seen previously. It will now become a "survival of the fittest", meaning the most agile and the most efficient and effective operators.
I expect the growth in the number of new agencies opening to slow or go into reverse and many of the new models who have high costs of client acquisition based on trying to grab market share to struggle. As I write, Evolve, the parent company of Easy Property has gone into voluntary ilquidation. It will not be the last.
In the world of estate agency it is, in my opinion, the Seven Ps that are key and agents need to review them all and make adjustments as appropriate.
People, Premises, Portals and Proptech are four key areas. They represent the four highest areas of cost in an estate agency business and need to be made to "sweat" harder to deliver the right answers for a business looking to survive and then thrive both now and into the future.
People. How good are they? How well trained? How well rewarded? Is your current employment model the right one, particularly in a 365/24/7 world? The emergence of "self-employed" models based on "lifestyle" and "personal branding" continues to accelerate and, following Covid, the current economic scenario will likely act as a catalyst for many more to change.
Premises. Are they necessary? Is remote working a possibility? Can you adapt your management to cope? I have a number of clients who, pre-Covid, made decisions to move to hub models or similar, consolidating several offices and creating operating efficiencies as a result. They weren't anticipating Covid but are certainly now reaping the rewards of their decisions. The new economic position will focus minds and accelerate a trend that was already underway.
Portals. For years the pages of the trade press have been dominated by the arguments and viewpoints of those that feel the major portals are "fleecing them" financially. There may be an element of truth but there has, as yet, been very little churn and many agents still promote themselves and their property registers on two, three or more.
The portal battleground is hotting up and each of the major players is working on delivering strategies that encourage existing agents to stay as well as new agents to join.  Rightmove is basically an online newspaper but is now moving into providing Level 3 qualifications, Zoopla and OnTheMarket are providing added value products and services by way of software and Boomin, despite the fanfare of its launch seems to have stumbled growth wise and is promoting itself as a lead generator more than as a portal for buyers. They can all generate traffic but all rely on having inventory to build and grow.
Agency inventory remains vital for a Portal in order to be worth consumers visiting (and revisiting) and they can only have that inventory if agents sign up for their proposition, hence their diversification efforts to differentiate and add value to their propositions.
As I have stated, all of the portals purport to offer something different, most based around better use of data and the need to engage and monetise with the 99% plus of portal traffic that currently does not transact. It is expensive to take a scattergun approach to marketing on the portals and agents need to decide which one's they are going to back. Some, none or all?
Proptech. It is getting easier to change from one platform to another but it remains a big decision. Many of the existing software platforms are tired technologically and are over complicated, add very little to the process, do not improve compliance, productivity or good business practice and are not well enough understood or used by agents. They are surviving largely based on inertia. The future is to provide interaction with customers and clients and join up the processes, facilitating seamless working with the range of suppliers that agents choose to work with.
Moore's Law effectively says that the capability of technology doubles every two years and the cost halves. What is happening in your business?
A thorough review of all four Ps is likely to result in change, a paradigm shift, and it is never too soon to start.
Virtual viewings is a simple case in point and example. Many agents started producing videos during the lockdown period, if they weren't already, but many have resorted to just sending them to applicants and passively waiting for a reaction. There are however agents who have embraced their use and use them to run accompanied viewings online as a key part of their sales funnel and are reaping success in terms of managing volumes and resources and improving results. They treat them the same as actual viewings and by accompanying them, they obtain direct feedback, build relationships and close more effective physical viewings. They also keep sellers happy by reporting outcomes.
In looking at the four aforementioned Ps it should lead an agent to two new Ps. Proposition and Productivity. A proposition that differentiates (producing upfront information to shorten conveyancing times for example) from the competition, most of whom are currently operating in a "sea of sameness" and an increase in productivity which means efficiency and effectiveness and, ultimately, leads to the ultimate P. Profit! Productivity and profit will, of course, facilitate opportunities to invest and grow.
There is, of course, in reality, an eighth P. Planning.
All of the above requires setting aside time with a "clean sheet of paper" to come up with the vision and actions required to bring about the paradigm shift I refer to. Most of the above was already happening pre Covid and pre the current economic downturn but the speed of change is undoubtedly accelerating.
Change is always difficult. Machiavelli in his epic book the Prince said: "There is nothing more difficult to take in hand, more perilous to conduct, or more uncertain in its success than the introduction of a new order of things, because the innovator has for enemies all those who have done well under the old conditions and lukewarm defenders in those who may do well under the new."
The fact that change is challenging is not a reason to ignore it. History is littered with the corpses of those businesses who didn't adopt, adapt and improve. Kodak, Nokia, Blockbuster and many others are examples of those who failed to make the paradigm shift.
Michael S Day MBA FRICS FNAEA FARLA, is Managing Director of Integra Property Services and a director of teclet.