Private equity firm Alchemy has confirmed that it will no longer make an offer for Countrywide PLC, following a couple of bids for the estate agency group.

Alchemy had secured the support of almost 45% of Countrywide's shareholders for its proposed offer for the company last month.
The private equity firm confirmed its proposed offering of 250p for each of the estate agency company's shares and a £70m capital raising that would have enabled other shareholders to keep stakes in the company.
Alchemy secured letters of intent from shareholders holding a total of 44.8% of Countrywide's share capital.
Alchemy said under its proposal Countrywide's existing shareholders would be able to sell their shares at 250p a share to Alchemy.
It would also have included a recapitalisation of £70m fully underwritten by Alchemy. This would have comprised a placing of approximately 15.6m shares to Alchemy at 225p each, generating gross proceeds of £35m, and an open offer of 35m shares at 100p each.
Shareholders other than Alchemy would be permitted to make excess applications once Alchemy had achieved a 50.1% shareholding.
Under Alchemy's proposal Countrywide would have kept a standard listing on the London Stock Exchange unless at least 75% of shareholders voted otherwise.
Despite the support Alchemy secured from a number of shareholders, it was simply not enough to get a deal agreed.
Last month, Countrywide and Connells announced that they had reached agreement on the terms of a recommended cash offer by Connells for the group.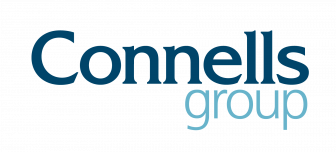 Countrywide and Connells have now published the scheme document for the takeover.
Countrywide has scheduled the court and general meetings for 15 February, where its shareholders will vote on the proposed takeover.
The scheme is expected to become effective by the end of the first quarter of 2021, but still has a long stop date of 30 June.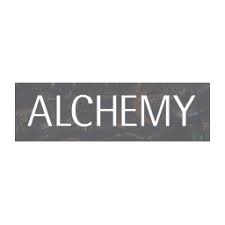 Alchemy Partners issued the following statement regarding to Countrywide plc: "Further to previous announcements made in relation to a possible offer by Alchemy for Countrywide plc ("Countrywide"), Alchemy today [Friday 22nd January 2021] confirms that it does not intend to make an offer for the entire issued and to be issued share capital of Countrywide pursuant to Rule 2.7 of the City Code.  Consequently, Alchemy and any person acting in concert with it is, except with the consent of the Panel on Takeovers and Mergers (the "Panel"), bound by the restrictions contained in Rule 2.8 of the City Code.
"Under Note 2 on Rule 2.8 of the City Code, Alchemy and any person acting in concert with it reserves the right to set aside the restrictions in Rule 2.8 within six months following the date of this announcement in the following circumstances: (i) in the event that the offer by Connells Limited is withdrawn or lapses, with the agreement of the board of directors of Countrywide; (ii) following an announcement of a firm intention to make an offer by a third party; (iii) if Countrywide announces a "whitewash" proposal (see Note 1 on the Notes on Dispensations from Rule 9 of the City Code) or a reverse takeover (as defined in the City Code); or (iv) if the Panel determines there has been a material change of circumstances."