Connells has agreed terms with Countrywide to acquire the business at 395 pence per share.
Connells last month announced that it had completed its due diligence work on Countrywide and confirmed its offer of 250p cash per share, valuing Countrywide at around £82m.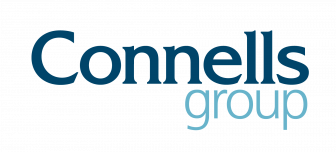 But the Countrywide Board "unanimously rejected the possible cash offer", and had decided instead to continue with Alchemy's revised proposal.
Connells chose to return earlier this month with with an improved cash offer at a price of 325 pence per Countrywide Share.
Connells increased its proposed offer price by 30% following discussions with Countrywide's major shareholders.
However, the privately owned property firm has now agreed to pay 395 pence per share in a cash deal that values Countrywide at about £134m, according to a company statement on Thursday. That's a premium of about 172% over the share price before the offer period began in November.
The deal, which is expected to be completed in the first quarter of 2021, will see all of Countrywide's lenders repaid in full and additional investment will be provided, giving the business the financial strength to recover from the under-investment of recent years.
David Livesey, Connells group chief executive, said: "Our revised offer of 395 pence per Countywide Share provides shareholders with a 172% premium to the unaffected price, and has received strong shareholder support including by way of irrevocable undertakings from major Countrywide Shareholders. We believe that the acquisition is a great deal for all stakeholders.
"Our primary motivation for the acquisition is to invest in and grow the Countrywide business. We believe that we have the right management team, strategy and investment firepower to work with the talented teams at Countrywide and lead Countrywide into a bright future."

Commenting on the acquisition, David Watson, acting non-executive chairman of Countrywide, added: "Following a thorough evaluation of options and extensive consultation with the company's major shareholders, we have been encouraged by their recognition of the need to put in place a sustainable capital structure and a willingness to support the company, which is a great business that has been constrained by too much debt.
"This significantly improved offer from Connells allows Countrywide Shareholders to realise their investment in cash at a price that fairly values the opportunities and risks of the business.
"We are pleased to recommend this offer, which is supported by our major shareholders, and puts the Company on a stronger footing, securing the future of the business, its customers and its employees."
A statement to the market this morning gives an overview of Connells' plans for the business:
Connells' primary motivation for the acquisition is to invest in and grow the Countrywide business. Based on Connells' knowledge of Countrywide and existing presence in the UK estate agency sector, Connells believes that there will inevitably be some duplication of operational infrastructure between the two businesses where efficiencies may be achievable. In this context, Connells has identified some areas of potential recurring cost synergies, including:
·    certain duplicated costs across some head office and/or centralised administration functions, which could result in some headcount reductions and relocations;
·    leveraging IT expertise and best practices across both Connells and Countrywide; and
·    operational cost savings from the removal of listing, administrative and other related operational expenses.
Other than the above-referenced head office and centralised administration functions, there are no specific identified potential cost savings which would involve a material reduction of employee headcount.
Connells intends to maintain and enhance Countrywide's current service offering and invest in its branches, technology and people to put the Countrywide business back on a solid footing. Connells does not anticipate making any material changes to the locations or functions of Countrywide's branch network.
So far as staff are concerned, the statement says:
Connells attaches great importance to the skills, experience and continued commitment of Countrywide management and employees, and believes that they will benefit from greater opportunities as a result of the Acquisition. In addition to sharing a customer-oriented focus on quality of service and successful outcomes, Connells believes that the employees of Countrywide will benefit from being part of a larger, more resilient estate agency organisation.
There are no agreements or arrangements between Connells and the management or employees of Countrywide in relation to their ongoing involvement in the business and the Acquisition will not be conditional on reaching agreement with such persons.
Connells has not entered into, and is not in discussions on proposals to enter into, any form of incentive arrangements with any member of the Countrywide Board or senior management who are interested in Countrywide Shares.
The implementation of any employee reductions by the enlarged Connells Group will be subject to comprehensive planning and engagement with employees and consultation with employee representatives as required by applicable law. Any affected employees will be treated in a fair and equitable manner consistent with Connells' culture of respect.
The non-executive directors of Countrywide will each be expected to resign from his or her office as a Countrywide Director upon completion of the Acquisition.
Timing and funding:
Connells expects that, subject to receipt of the necessary FCA approval, the Acquisition will become Effective by the end of the first quarter of 2021 and that the Cash Consideration payable by Connells pursuant to the Acquisition will be funded from an intra-group credit facility to be provided by Skipton to Connells.
Evercore, as financial adviser to Connells and Skipton, is satisfied that sufficient resources are available to Connells to satisfy in full the Cash Consideration payable to Countrywide Shareholders under the terms of the Acquisition.
Catalist Partners supports Connells offer
Catalist Partners, one Countrywide's major shareholders, says that opaque financial reporting, a flawed business plan poorly executed and a failure to urgently repay debt, all contributed to an exceptional decline in the CWD share price over the past three years.
A statement from Catalist Partners re Countrywide Plc added that "our analysis, set out in an open letter of the 19th August, identified significant value not reflected in CWDs then share price.
"This improved offer from Connells is c.3x the price at which the Board of Countrywide previously recommend selling control at, a transaction which Catalist strongly opposed, and also brings the specific industry expertise Catalist thinks necessary to restore the core sales and lettings business, along with a track record of successful integration.
"Catalist Partners is therefore supporting this increased offer."