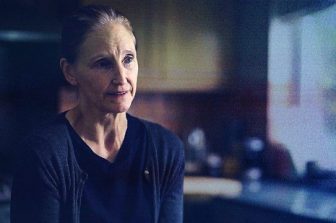 With mortgage rates up and rents soaring, the rapid increase in interest rates has left many at breaking point, and so what has gone wrong with the UK's housing market?
Monday night's Panorama programme Cost of Living: Can't Afford My Home on BBC One reflected on the issue by spending time with some of those trying to survive, from young workers who have given up on ever owning a home of their own, to families facing eviction before Christmas.
Propertymark has commented on some of the issues raised in the TV show, which you can currently watch on BBC iPlayer.
On affordability, Nathan Emerson, Propertymark chief executive, said: "Changes to the cost of borrowing affects all areas of the housing market, especially with around 20% of fixed mortgage deals ending over the next 12 months. The solution to the wider issue of affordability is choice.
"Rising mortgage rates have coincided with a fall in the number of new sales instructions our member agents are receiving. Our recent poll of letting agents revealed higher borrowing costs is now the main reason why landlords are selling their rental properties. On top of a decade of additional tax and regulatory burden, and the proposed tenant-centred reform of the sector, any returns on their investments are being wiped out."
On the quality of homes for private rent, Timothy Douglas, head of policy and campaigns for Propertymark, said tenants should expect a high standard when renting a home.
He commented: "Letting agents should have clear policies and procedures that will give them confidence that any issues that do arise during their tenancy will be dealt with promptly.
"Propertymark agrees with the principle of a Decent Homes Standard for privately rented homes in England and are fully supportive of efforts by the Secretary of State to ensure local authorities are working to raise standards by taking appropriate enforcement action to remove poor quality housing from the sector.
"He also needs to understand the immense strain local authorities are facing when delivering their current duties regarding existing standards. Sufficient resources and commitment are not only needed now to enforce the existing laws but more will be required to ensure consistent and regular enforcement of the Decent Homes Standard when it comes into effect."