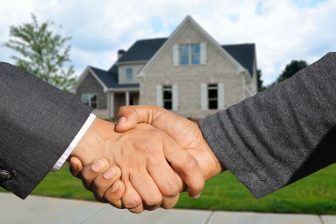 Seasonally adjusted residential property transactions reached 108,480 in October, a 38% increase on the corresponding month last year and a 2% rise on the previous month.
According to HMRC, property transactions have been stable in recent months and are still higher than pre-Covid levels.
Nick Leeming, Chairman of Jackson-Stops, commented: "One of the main concerns during a recession is the expected drop in transactional volume, however unlike previous economic downturns, our housing market remains underpinned by a fundamental supply crisis, keeping demand buoyed and making the fear of a cliff-edge fall highly unlikely. With wider fiscal markets now stabilising from Trussonomics, mortgage rates are also falling which may take the breaks off some peoples planned home moves. As evident in today's figures*, property transaction volumes remain steady, and this pattern is reflected in our own national branch data in which completions are on par with October last year – a time of notable market boom – with a healthy number of exchanges, completions and offers in the pipeline as we reach the Christmas milestone.
"Whilst a seasonal dip in live activity, such as listings and viewings, is not unexpected for the time of year, it feels even more abstract to start comparing these figures to the frenzied levels of pent-up demand witnessed earlier in the year or in 2021 which were skewed by the administrative backlog from when Covid was at its height. It will be a slow burner as we watch the character of the housing market shift to a new normal, and one that looks brighter than it did some weeks ago with markets responding well to Rishi's new fiscal constraint. For anyone reliant on borrowing to fund their house purchase, the pressure to complete might feel twice as high, and transactional delays twice as frustrating, but the message is that mortgage rates should continue to edge downwards in the coming months as more products are released to market.
"For those about to embark on a house move concerned over the countless variables that could delay the conveyancing process, there are things that you can do to put your best foot forward. Before you decide to list your home for sale, ensure all your paperwork is ready and finances are in order. Similarly, instruct a solicitor right from the starting blocks. For buyers, know that some houses will just take that little bit longer to process, and this is something we are seeing more now than ever before as more downsizers enter the market. We are a population of baby boomers, with many choosing to sell the family home after being in the same ownership for 50 or 60 years. This can mean starting the administrative process virtually from scratch, more likely to incur issues with paperwork and titles. The message is work with your selling agent as your trusted partners right from the very start of your move, to put you in the most proceedable position possible."
Jason Tebb, CEO of OnTheMarket, said: "Transaction levels in October dipped slightly compared with September and were significantly higher than October 2021 as the housing market continues to show remarkable resilience. Even in challenging conditions, those serious about moving and who need to move continue to do so as the aspiration to buy property remains.
Our own data indicates an increase in volume of new properties going under offer within the first month of marketing in October, with 60% of properties Sold Subject to Contract within 30 days of being advertised for sale (up from 53% the previous month). Anecdotally, estate agents report an urgency among buyers with mortgage agreements secured some time ago, which look extremely competitive in today's market.
As interest rates and the cost of living continue to rise, buyers have less buying power so new properties coming to market must be priced realistically. As the inevitable rebalancing of supply and demand continues, the new norm, which is slowly starting to establish itself, is beginning to look a lot like the old one."
Lucian Cook, Savills head of residential research, said: "While this [rise in transactions] continues to reflect the fall in activity last year, as the market adjusted to the end of the stamp duty holiday, it also points to a market that has remained surprisingly robust given the economic backdrop, and confirms that we haven't seen the big increase in fall throughs that some have predicted.
"Sales have also continued to be supported by people looking to lock into existing mortgage deals, that look cheap in the context of current interest rates.  However, a number of lead indicators – including the increased cost of borrowing and rising cost of living – are pointing towards falls in transactions over coming months, as buyers and lenders become more cautious
"These numbers also continue to show the distortive impact of last year's stamp duty holiday. We predict transactions volumes will slow to 870 000 in 2023, with equity driven prime markets holding up stronger than first-time buyers and mortgaged landlords, who rely more heavily on debt."
Andy Sommerville, director at Search Acumen, commented: "As house prices embark on a slow decline, the gentle swing towards a buyer's market is feeling more real by the day. The fear of any kind of rapid fall in transaction volumes, however, is yet to come to light, in which latest HMRC figures show a small but steady increase, with figures similar to that of September.
"Conveyancers continue their efforts to help purchasers complete before existing mortgage offers expire, while adjusting to increasingly high volume and complex caseloads. The continuation of stamp duty cuts until March 2025 announced in last weeks Autumn Statement will enable some buyers to join the property ladder for the first time, keeping the bottom end of the market fluid. However, as part of austerity 2.0, a new focus on public sector efficiency is likely to translate to cutbacks, and coupled with the threats of strikes by HM Land Registry staff, more clouds of doubt have been cast over the industry's ability to keep up with demand.
"The only long-term fix to this ever-increasing workload for conveyancers is to embrace technology and digital automation to make time and money savings right across the transaction chain. Doing so will allow conveyancers to work on more transactions in less time, helping more people achieve their dream of homeownership before inflationary pressures bring them to a halt. We know that providing a platform that connects estate agents to lawyers, alongside doing the hard work of simplifying and optimising processes, can be transformative for law firms and will be for the industry as a whole. HMLR's three-year digital road map is under way, but firms will need to work faster than this to double down against recessionary pressures coming into sharper focus next year."