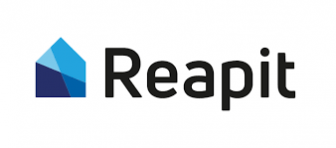 Reapit has partnered with WeCOMPLETE, a conveyancing platform, promising to reduce property transaction times and boost agency revenue.
Since its launch in January 2021, WeCOMPLETE, which is now available to install from Reapit's AgencyCloud, claims that it has seen a 42% average reduction in completion times and a fall-through rate of less than a third of the national average.
The conveyancing platform says it does this by 'revolutionising how an agent gets a deal over the line, realises their fees, and vitally changes cash flow'. This, WeCOMPLETE says, is achieved by providing a full CRM to legal teams to speed up onboarding, AML, search ordering and returns, form filling, document signing, communication and every step in between.
The platform provides agents, vendors and buyers alike a window into the conveyancing process and a case's progress as the legal work is done in real-time. Working with several legal firms, an agent can handpick who features in their comparison quote or even introduce their existing conveyancers and relationships.

With the launch of the WeCOMPLETE App, estate agents using Reapit's AgencyCloud will benefit from auto-quoting to clients, vendors, applicants or all contacts and tailor the timing from instruction, offers, or sales agreed in the agents' pipeline.
Amy Simmons, CEO of WeCOMPLETE, said: "We are excited that our partnership with Reapit and integration to AgencyCloud the WeCOMPLETE App removes the requirement of labour intensive, double-keying or manual quoting. Our intuitive system allows you to quote to both sides of a sale and choose your service fee per case. You are always in control of how much you earn."
The agency-branded comparison quote is delivered to a client's email inbox, where they can instruct instantly and enjoy a remote and paperless property transaction with a tech-enabled conveyancer.
Steve Canning, chief revenue officer, Reapit, commented: "I am very pleased to welcome WeCOMPLETE as an app partner in the Reapit AppMarket ecosystem. Their new app will provide Reapit AgencyCloud customers with an enhanced overview and greater control of the conveyancing process, helping to shorten time to completion and to deliver higher revenue so that agencies can put growth on repeat."