To support agents across the industry and help them meet the legal requirements, the National Trading Standards Estate and Letting Agency Team is working with property portals and industry groups to help improve how material information is provided on property listings. 
This work is being developed in conjunction with OnTheMarket, Propertymark (NAEA/ARLA), PropertyPal, Rightmove, The Lettings Industry Council, The Property Ombudsman, The Property Redress Scheme, RICS, The UK Association of Letting Agents, and Zoopla.
Rightmove's legal and compliance director David Cox said: "The information that agents need to find out before marketing a property varies so much depending on the type of home, and so we support the drive to provide clear industry-wide guidance on basic material information.
"Unlike price and number of bedrooms which is already available on all listings, there are some features that aren't displayed in every case, such as tenure, and so we'd like to hear from agents about what challenges they face in collecting this type of information.
"Once a list is finalised we can help by explaining to prospective sellers and landlords what information they should already be starting to gather when they are thinking of coming to market, and help buyers and tenants understand what's in the list and why."
Sean Hooker, Head of Redress at the Property Redress Scheme, commented: "It is essential for property agents to understand their obligations in terms of disclosure so this is why this guidance is so vital.
"The shop window for most agents are now the portals so they are the perfect place for consumer to gather the facts they need to help them make their decision about what is such an important matter – the roof over their head.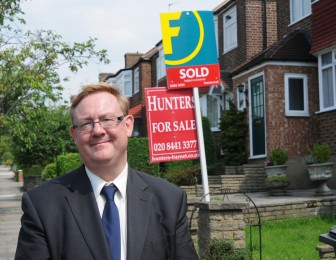 "The survey is your chance to help shape what will need to be part of this information pack available at the fingertips of your customers."
Errol Maxwell, managing director at PropertyPal, said: "At PropertyPal, our aim is to make the home moving journey as easy, informative and enjoyable as possible and exposing material information from the outset helps us achieve this. Not only does it provide greater transparency but it's ultimately time-saving for everyone involved.
"Consumers will be able to find properties that completely suit their needs and estate agents will be aligned with stronger leads. At a time when the vast majority of property transactions begin online, this initiative could not be more important."
Richard Price, Director of the UK Association of Letting Agents (UKALA), commented: "UKALA's mission is to support letting agents to succeed by improving standards and to promote best practice in the Private Rental Sector and we work closely with a number of bodies, such as National Trading Standards, to do this.
"We are keen to be involved in initiatives like this that enable UKALA members to operate on a level playing field."