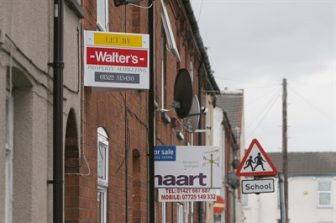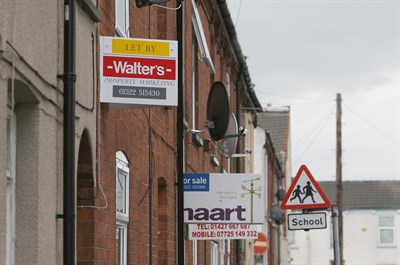 Rents paid by private tenants have increased at their greatest annual rate for more than five years, as demand continues to heavily outweigh demand, the latest data from the Office for National Statistics (ONS) shows.
The figures reveal that private rental prices in the UK increased by 2.3% in the year to February, the largest annual growth rate since December 2016, led by gains in the East Midlands, where prices are up 3.8% year-on-year.
London continues to lag behind – excluding the capital, the ONS said rental prices in the UK rose by 3.2% in the 12-month period, up from 3% a month earlier.
Looking at each nation, private rental prices grew the most in Scotland (2.6%), followed by England (2.1%) and Wales (1.4%).
Propertymark's latest research goes some way to showing why rents are rising sharply.
In February, Propertymark members reported that an average letting agent branch had 142 applicants registered on their books. This is a record high for the month of February and year-on-year a 73% increase from February 2021 when agents recorded 82 applicants per branch. This figure has been on an upwards trend since April 2017.
Of these applicants, an average of 78 were newly registered in the last month.
Agents in the South West of England reported the highest demand with an average of 195 applicants per branch, closely followed by the North East of England where agents reported an average of 184.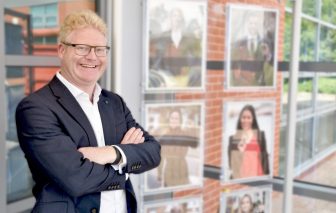 Last month, Propertymark members reported that an average branch had just five properties available to rent. This is a 44% decrease from a four-year average of nine. A downward trend that Propertymark's data shows started to fall in March last year.
Agents in the North West of England, East Midlands reported the lowest stock at an average of 2% branch with Wales close behind with an average of three.
Nathan Emerson, chief executive, Propertymark's chief executive, commented: "There are many factors affecting the private rented sector which are impacting stock levels. Whilst in terms of rising rent prices it appears to be a good time to be an investor, once other factors are included yields can be much lower.
"Many landlords have struggled under the increasing legislative and financial pressures they are facing. As we await the Renter's Reform White Paper it is clear more changes are on the way and it's vital that the private rented sector is valued to avoid unintended consequences."